Hey hey friends!  How's your week going?  I'm back in action after enjoying an AMAZING getaway to Blue Ridge Mountain, GA!  My classmates from Harvard Business School and I have an annual tradition of going on a "family vacation."  We basically pick a random rural city and spend a few days cooking, engaging in conversations about life, making fun of each other and simply disconnecting from the craziness of our demanding careers.
We've each taken different career paths and culturally have very different backgrounds, but we're connected by our values and senses of humor.  This year we rented a beautiful lake house about 2 hours outside of Atlanta in Blue Ridge Mountain, GA.  2 years ago we went to Asheville, North Carolina which was also a blast.  We even made a "Buddy Bootcamp" video at our lake house that year, haha – you can view it here.
I just wanted to share some pics from the trip, because during this time with my best buds I felt so grateful and content.  It's crazy how simply taking some time out of the day-to-day can restore and rejuvenate your spirit.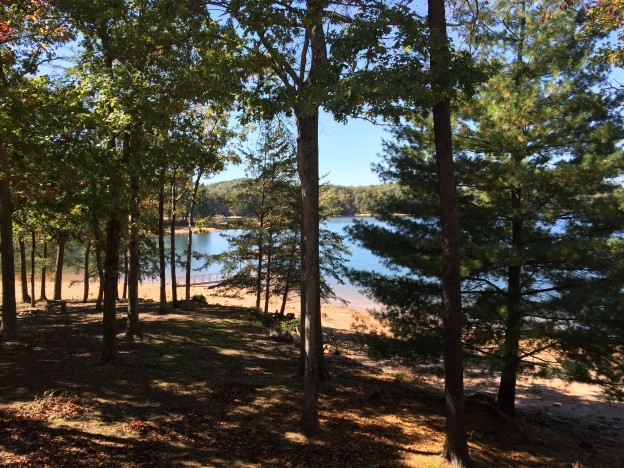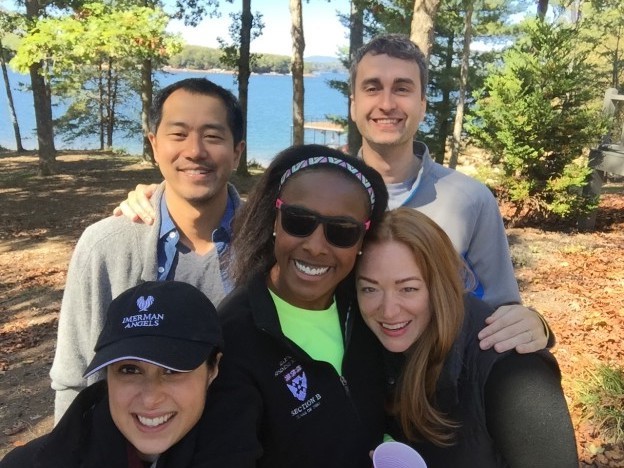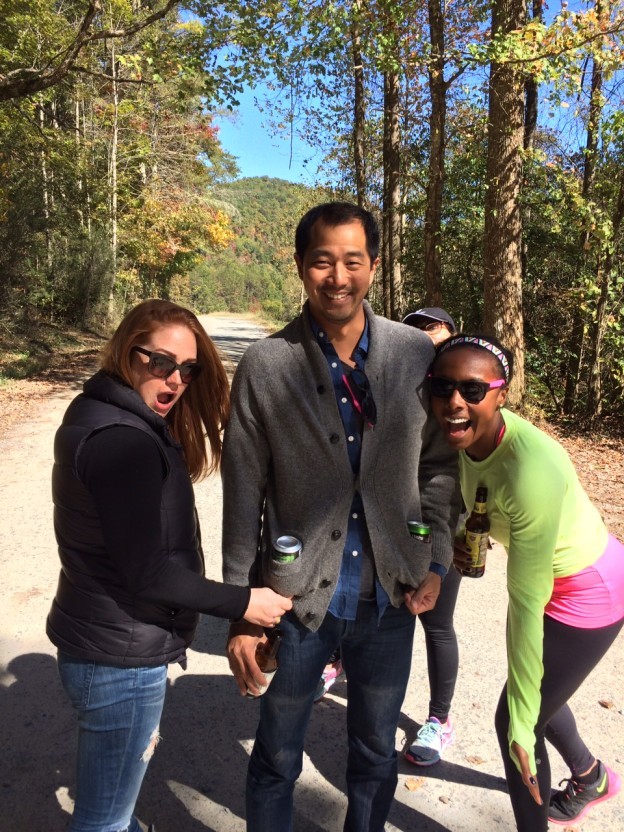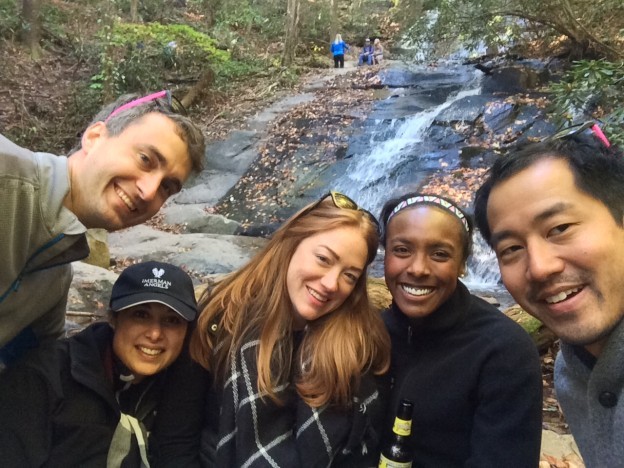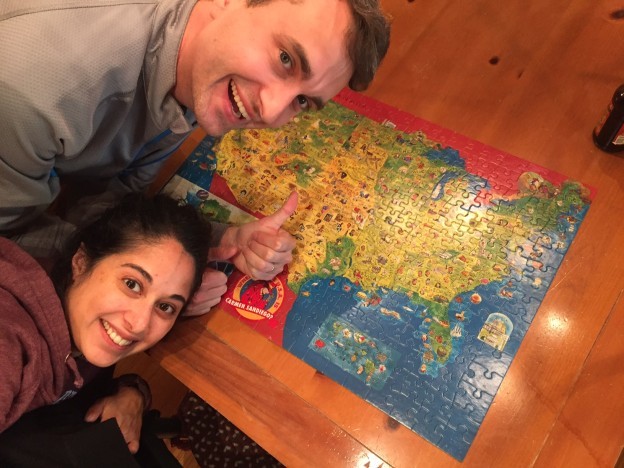 Overall, I think the Fall is great season to chill out a bit and reflect on how great life is.  I'm grateful for my awesome friends and for the time that we spend together. How do you reflect and rejuvenate?