If you're like me, you often associate taking a break with "taking an opportunity to throw your healthy habits out of the window." I'll be honest, in the midst of a demanding day, my afternoon pick-me-up sometimes comes in the form of a sugar cookie. However, I'm trying to proactively plan for my midday lull and have healthy options on hand to help power through my day. Here are 5 healthy ways to take a midday break and rejuvenate:
1. Write Down A Positive Affirmation – You guys know I'm a big believer in the power of positive thinking. When I'm bored or distracted in the afternoon, sometimes I'll search for a positive quote, write it down and then say it out load. It makes me feel empowered and ready to take on the rest of the day.
2. Enjoy A Healthy Snack – I recently discovered Chobani Flip Greek Yogurt and I'm obsessed. I love that I can enjoy tasty flavors like Almond Coco Loco and Salted Caramel Crunch without compromising nutrition. Chobani Flip Greek Yogurt is a much better afternoon snack than my sugar cookie.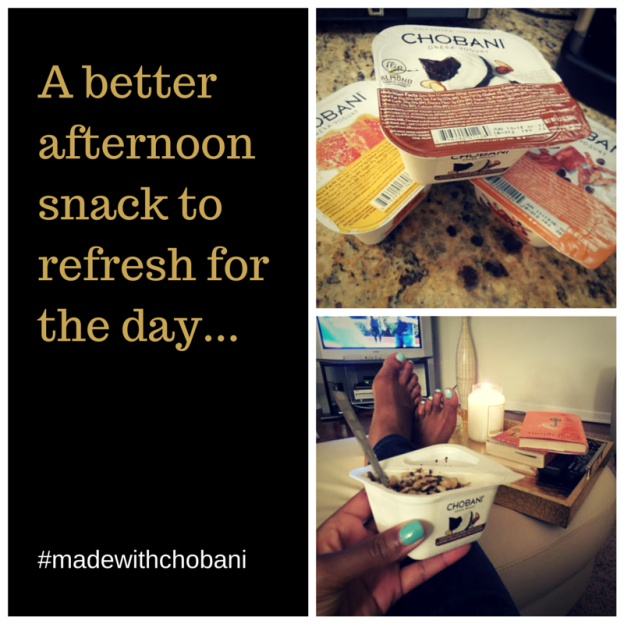 3. Get Active – Go for a 10-minute walk or knock out my super efficient 10-minute Cardio Abs Workout. Physical activity gets endorphins flowing and will instantly boost your mood and energy.
4. Escape With A Novel – Instead of sitting still for hours to enjoy a new book, I keep one in my bag and read it in 10-minute increments. It's the perfect way to escape from my daily grind and give myself an enjoyable mental break.
5. Enjoy A Glass Of Lemon Water – Lemons are loaded with nutrients and lemon water helps aid in digestion. Also, I find lemon water tastier and more refreshing than regular tap water. Here's an interesting article sharing 10 benefits of lemon water.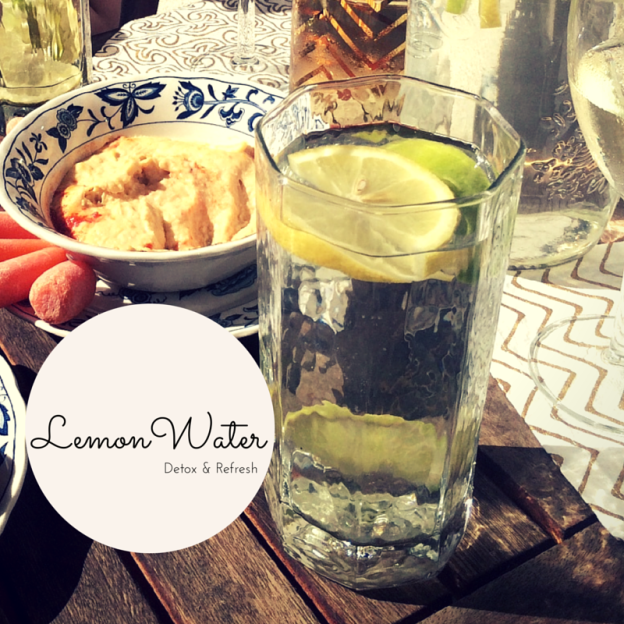 I hope these midday rejuvenation ideas are helpful. Here's to enjoying healthier options to refresh for an awesome day and an amazing life! "To love this life is to live it naturally." – Chobani
xoxo, Brit
Disclosure: This post was sponsored by Chobani through their partnership with POPSUGAR Select. While I was compensated to write a post about Chobani Flip Greek Yogurt, all opinions are my own.