Hey guys! I hope your week is off to a good start. I was feeling pretty chipper this morning, but then the reality of the MASSIVE AMOUNT of work I have to do to get my studio set up hit me like a ton of bricks – AHH! From writing the press release, conducting instructor orientation, planning the grand opening party and finishing renovations, I don't expect to sleep much in the next month. The frustrating part is that so much of what needs to be done I can't do by myself. Having to rely on others is definitely giving me a life lesson in humility. Alas, lots of progress is being made so I'll rejoice in that regard. We have come such a long way! Remember when we started with the demolition work?
The most recent accomplishment is mirror installation! Alpha Glass company installed the studio mirrors last Thursday! They really open up the space and make it feel like real studio. I think this is the most excited I've been so far.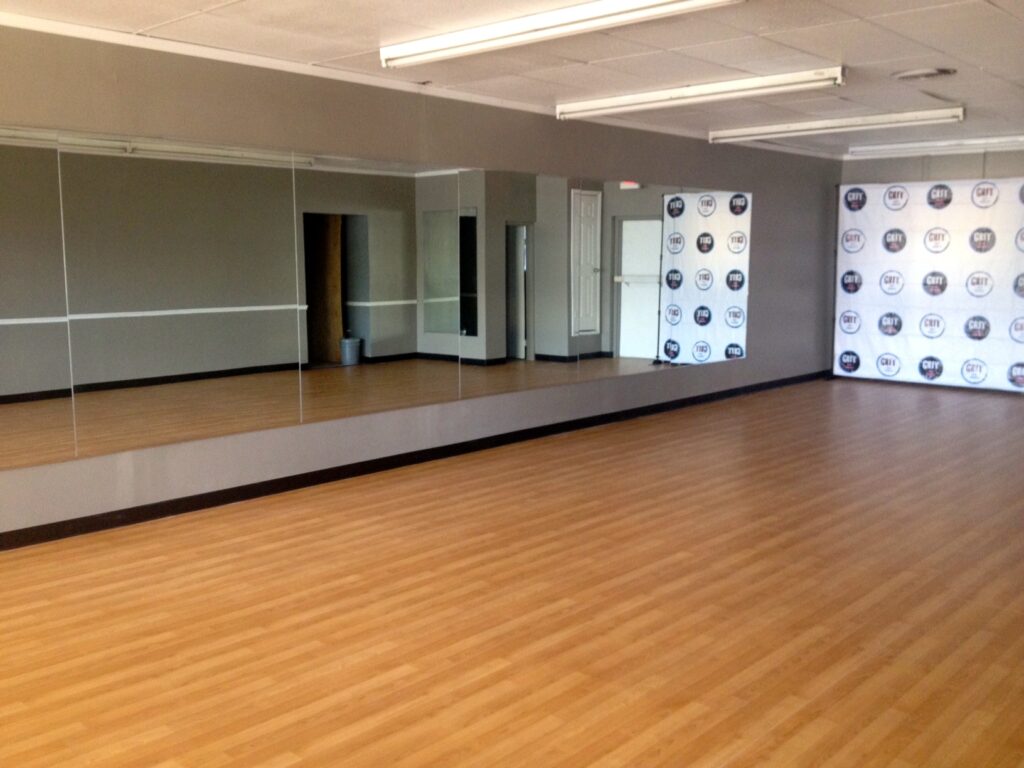 Tomorrow the electricians will come and install additional power outlets, lighting and the sound system. I'm really excited about the lights because they respond to the bass in the music 🙂 I went to Guitar Center and totally geeked out from all of the lighting options (see below). Finally, I decided to buy the Ultrabar colored lights. Can't wait to have these installed tomorrow!
After Thanksgiving the real fun begins – decorating! While decorating seems simple, it also requires professional help – UGH! Is there any particular fitness studio decor that you like? If so, post a comment and let me know!
Stay motivated this Monday! xoxo, Brit