Stronger than your circumstances.
Stronger than your circumstances.
Founder of GRIT Fitness // HARVARD MBA // LEADERSHIP EXPERT
Founder of GRIT Fitness // HARVARD MBA // LEADERSHIP EXPERT
Meet Brittani "Brit" Rettig
Brittani (Brit) Rettig is the founder of GRIT Fitness, an empowering fitness concept based on her belief that mental grit or "passion and perseverance for long-term goals" is the key to both fitness success and to living our best lives.
Prior to founding GRIT Fitness, she was Manager at Deloitte Consulting, LLC and IBM Global Business Services. She earned her undergraduate degree from Cornell University where she was captain of women's varsity basketball team and holds an MBA from Harvard Business School.
" There are a lot of misconceptions that we have about what it takes to be an effective leader.  Great leaders don't lead followers. They lead leaders."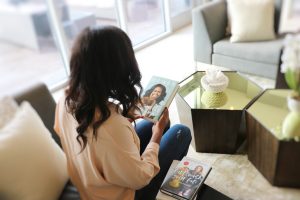 Just for Fun
I spent a ton of time selecting a solid combo of personal growth, fun fiction and girl power inspiration and tried to align them with the seasons and how I usually feel at certain points in the year.
Read More »
Let excellence be your brand. When you are excellent, you become unforgettable. Doing the right thing, even when nobody knows you're doing the right thing will always bring the right thing to you.
A recent TED speaker, Brit is an expert in leadership and management. If you are interested in booking Brit for a speaking engagement, click below.
Brit is available for consultation sessions to advise for your current business or business idea. Book a consultation session now.
Something is wrong.

Instagram token error.