Hey friends! I'm so excited to announce the launch of my official mobile app – YAY! Now you can have me in your pocket, literally, with on-the-go workouts and daily inspiration.
Since I opened my boutique fitness studios, GRIT Fitness, I haven't blogged as much as I once did So I was determined to find a creative way to:
Stay connected with my beloved blog followers who live all over the world
Provide home workouts and inspiration to my GRIT Fitness members who live Dallas (so they can sweat when they can't make it to the studio)
Over the past several months I've been working diligently to create the content, test the functionality and execute all of the small details required to develop my very first mobile app! I think this is a first step to something HUGE! It's been such a challenging and engaging experience, much like 4 years ago when I created my first workout DVD (remember that?!) I've really enjoyed the process as it's truly a labor of love. I hope you love the app as much as I do.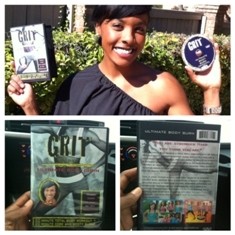 Throwback! Launching the GRIT by Brit Workout DVD in 2013
So now you're probably wondering, what's in the app? Well here's a run down:
My personal 21-Day Fitness challenge complete with workout calendar and nutrition tips
Several on-the-go workouts categorized by focus (arms, legs, abs, cardio, etc)
On demand workout videos featuring my original workouts
Inspirational pep talk videos from yours truly!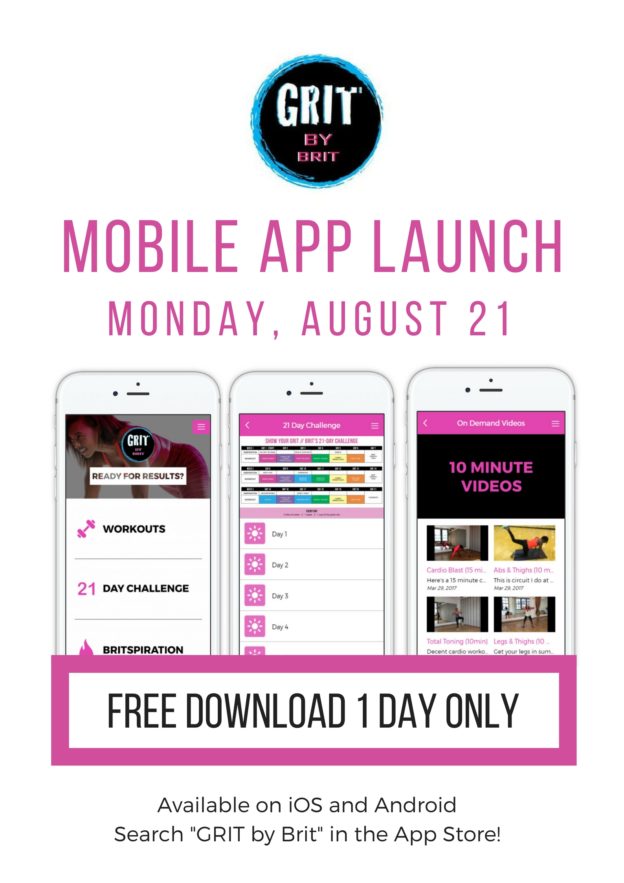 GRIT by Brit Mobile App Coming Soon!
Because I'm so excited about this new creation, I'm making it FREE to EVERYONE for one day only – August 21, 2017. Once you download it, you have it FOREVER – so I suggest you save the date and get ready to download.
To download the app, just got to the app store and search "GRIT by Brit" – the app will be available on both iOS and Android.
Thanks so much for your continued support. Get ready to get GRITTY!
xo,
Brit