Hola friends! How's it going? My Thursday is off to a good start. I just finished teaching my back-to-back cycling classes at BEYOND Pedaling. I have to teach one more class this evening, but until then I'm blogging and working at my fitness studio.
In honor of "Throwback Thursday" I decided to share 5 of my favorite thigh workouts from the blog. I designed these exercise routines over past 3 years and they each take a different approach to toning and strengthening the thighs. Some use hand weights, some are body-weight only and others incorporate more endurance training. Whatever your preference, I've got something for you. But one thing is for sure, each workout is gritty and will give your thighs a good burn!
Each workout has instructions and photos to guide you through the moves. If you have any questions, just post a comment below or shoot me an email to [email protected].
Enjoy! xoxo, Brit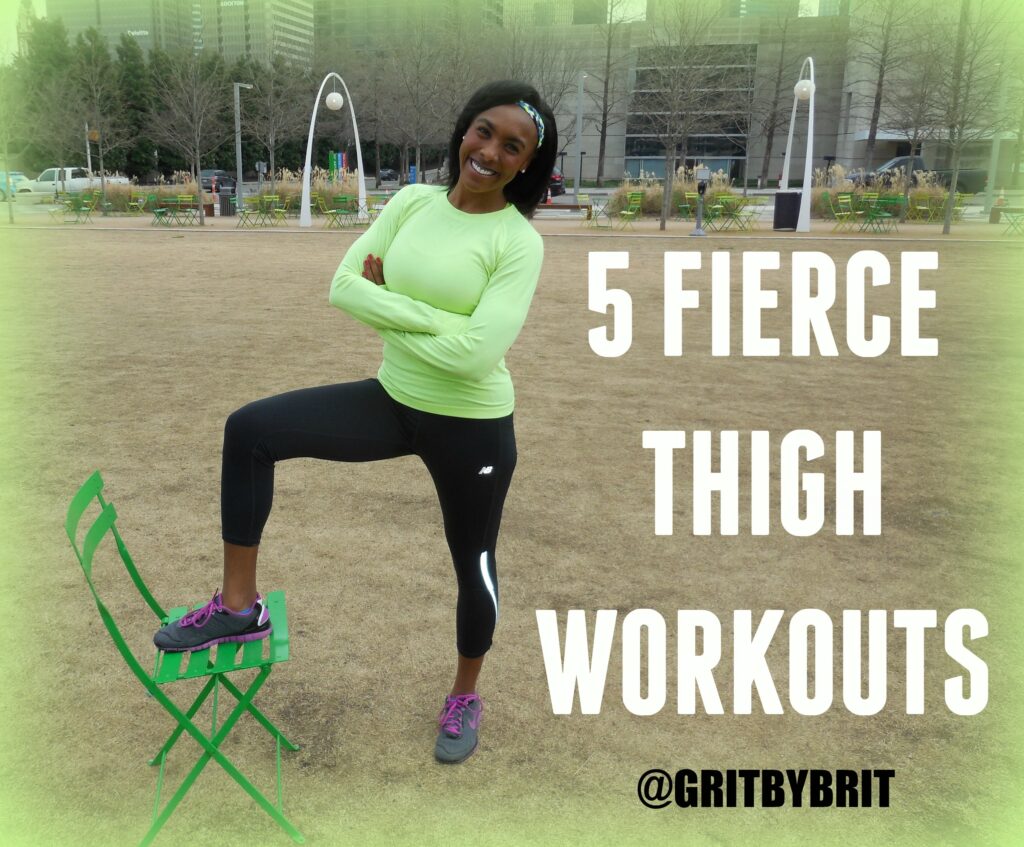 Body weight leg workout with endurance segments. Feel the burn! (30 minutes)
Get ready to step and lunge your way to sexy sculpted thighs. (20 minutes)
Fun, efficient thigh workout that includes cardio intervals to get you sweating! (10 minutes)
Hardcore thigh workout with lots of reps to build strong, lean quads and hamstrings. (30 minutes)
Home workout requiring no weights. Fire up your legs without leaving your living room! (30-40 minutes)