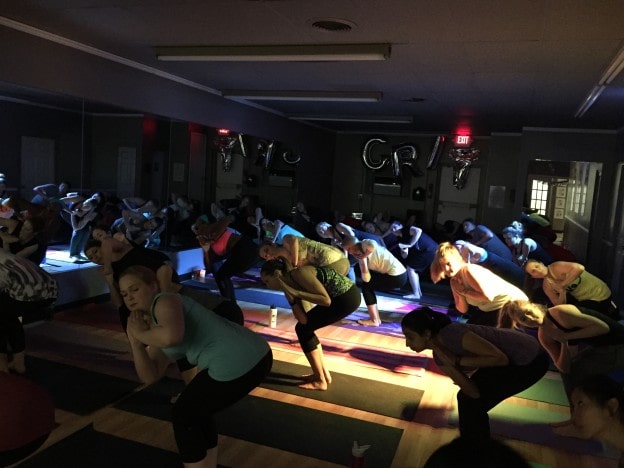 Hey hey friends! My baby (GRIT Fitness) turned 1-year-old this week – YAY! It feels like yesterday I wrote this post recapping our grand opening party. It's crazy how much good stuff happens in 365 days.
We kicked off the business birthday celebration with a Friday night VINO + VINYASA (wine + yoga) party at my studio. Over 50 members of our GRIT Family came out to celebrate! The party was complete with wine, cupcakes and my favorite birthday jamz (e.g. Rhianna Birthday Cake).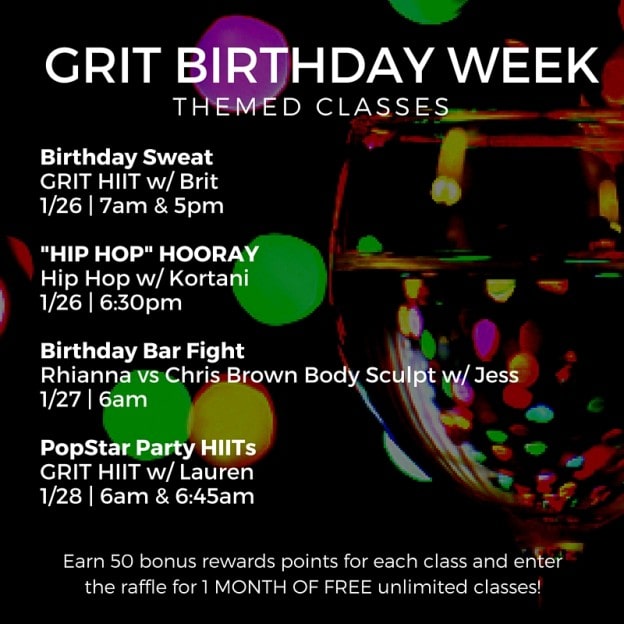 We've kept the party going all week with themed classes. (See above our full list of themed classes – I'm pretty proud of our creativity here). Today was our final round of themed classes, "Crunk Party HIIT's" = High Intensity Interval Training classes set to our favorite party songs. Lots of sweat and lot of smiles guaranteed!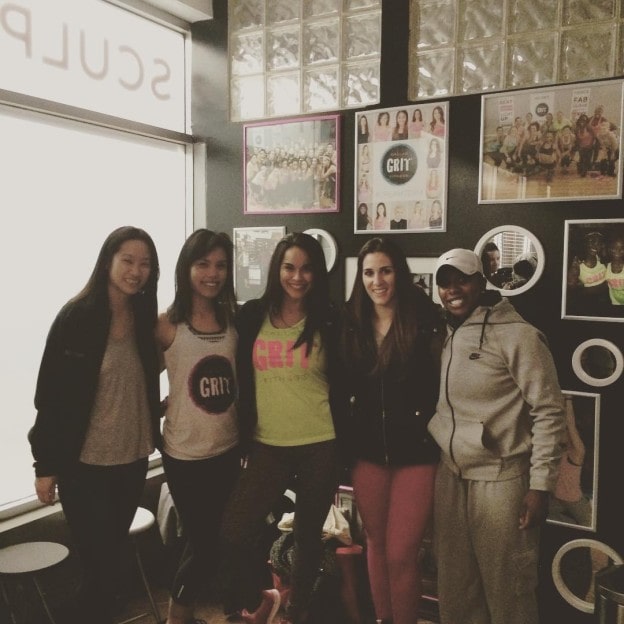 As I reflect on the past year I pinch myself because I can't believe this is really happening! Just over a year ago I was a traveling management consultant, disengaged with my career and pouring myself into this blog as a way to escape my "real life". But now this is my life. We really did it! We built a business and a community out of a simple idea and lot of hard work. The accomplishments and experiences (good and bad) from this past year give me so much confidence and hope that the best really is yet to come…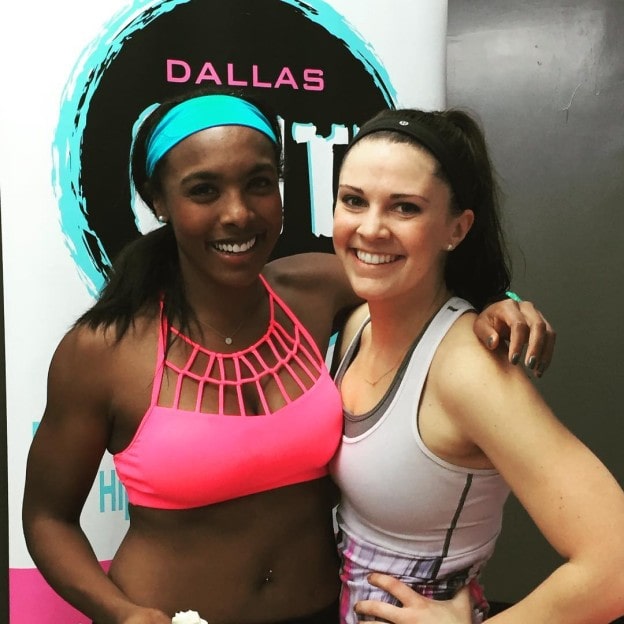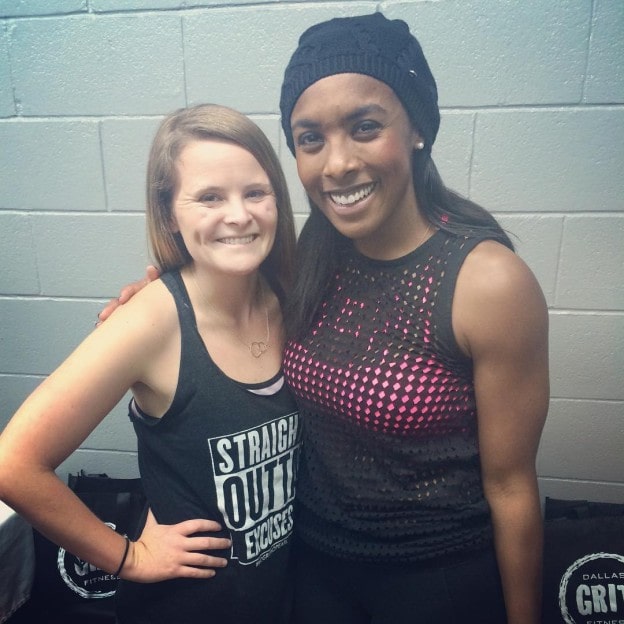 In only 1 year we've grown to over 2,500 active members, 15 instructors, 35 classes per week and 7 original class formats – WOW! As I said in the last post, "teamwork makes the dream work." But the best part of the journey are the personal relationships I've made with the #GRITFAM and they've made with each other. Nothing is more important than family – #GRITFAM included!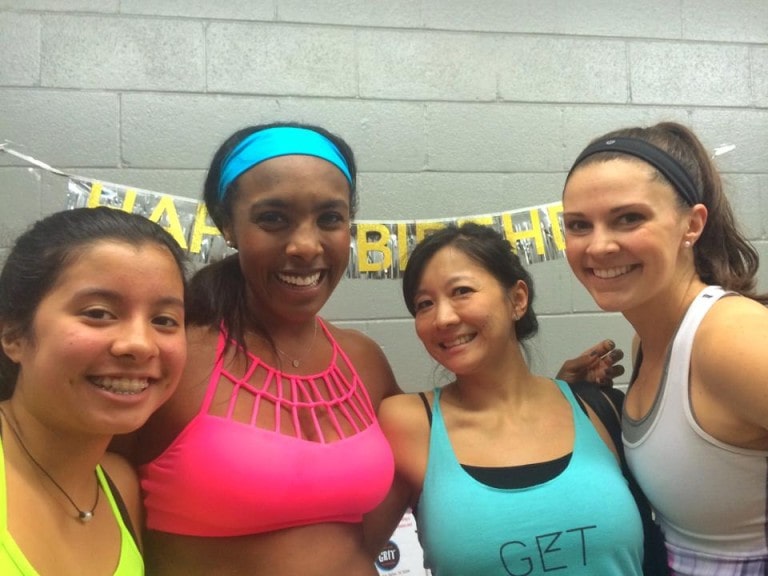 Stay tuned my friends…this is only the beginning of the GRIT Fitness revolution. I have some exciting news to share in the coming weeks and I want you to be the first to know!
THANKS SO MUCH for following my journey to and through healthy living and entrepreneurship. xoxo, Brit