Hey guys! Hope you had a good morning and your afternoon is off to a good start. I'm loving working from home this week! Being on the road every week for work is really hard on my body. When I'm home I appreciate the little things like making breakfast and coffee in my own kitchen. This morning I made some simple scrambled eggs, toast and coffee. Later on I ate another whole wheat English muffin topped with crunchy peanut butter and banana (my mid-morning snack. I was HONGRY)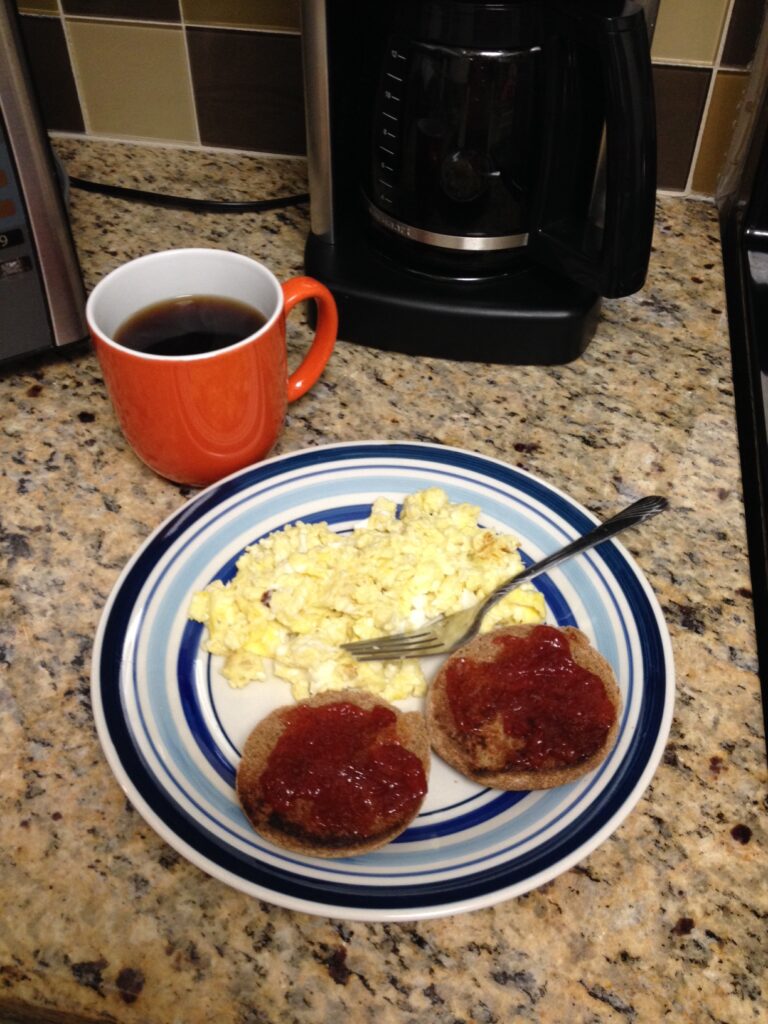 So…I have great news to share with you guys! This Thursday (9/20/14) I'm going to start teaching at a new cycling studio, Beyond Pedaling in Dallas, TX. If you recall, I took a class at Beyond earlier this year and had a great experience. I'm so excited because this studio let's me teach a music-based cycling workout with some choreographed moves. LOVE IT! Also the ride incorporates hand weights, so I'll guide my class through a ~5 minute arm workout while cycling. I've been working on my playlist and practicing all week. It's weird because even though I've been teaching group fitness classes for almost 3 years, I still have that nervous excitement that makes it difficult to sleep. Please wish me luck!
In the spirit of my new cycling gig, I designed a "Sculpt & Cycle" workout just for you. This workout should take about 30 minutes to complete. The time will fly by because you're doing the arm workout while cycling – I love simultaneous muscle toning and cardio conditioning. Give it a whirl and let me know how it goes.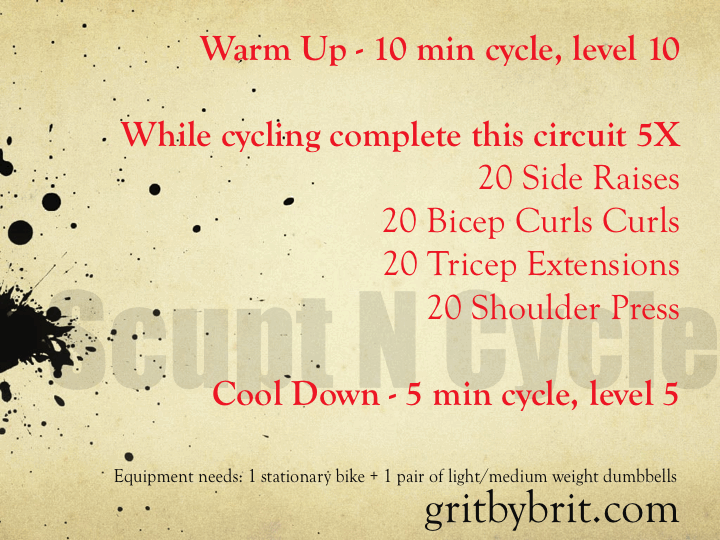 Last but not least, what you guys are "really" waiting for – the winner of the Onzie Knot-back Tank Giveaway is Liana! I hope you had an amazing time at your craft show and sold lots of your homemade skin products – I love a fellow business woman! I'll be in touch to send your Onzie tank – in the meanwhile please email me your mailing address to [email protected].
Thanks so much to all of your for sharing your weekend plans. Hearing what you guys were up to motivated me to have a super active weekend as well. Enjoy the rest of your day. Show your GRIT! Luv, Brit