As you guys know, I live an extremely active lifestyle. On weekdays I workout 3-4 times usually in form of CrossFit sessions and Yoga Sculpt classes at Core Power Yoga. When weekends roll around I start off my Saturday mornings by teaching Pilates/Yoga then I hurry over to Turbo Kick (cardio kickboxing) and Body Pump classes with my gym buddies (Saturday is my 'detox day'). On Sunday mornings I practice hot yoga then teach another Turbo Kick class in the afternoon. Long story short, my weekends are an #AwesomelyActive whirlwind of a fitness adventures!
My gym bag is my "life line" on the weekends as I run all over Dallas and teach back to back fitness classes. I rely on it to hold all of my essentials – of course there's obvious things like my water bottle, hair ties and healthy snacks (usually apples). But as a fitness instructor I also have to keep an audio belt for my microphone and my GRIT by Brit business cards so I can stay connected with the awesome people in my classes. The type A side of me also insists on packing a pair of light hand-weights in case I need to intensify my Turbo Kick workouts (wink wink).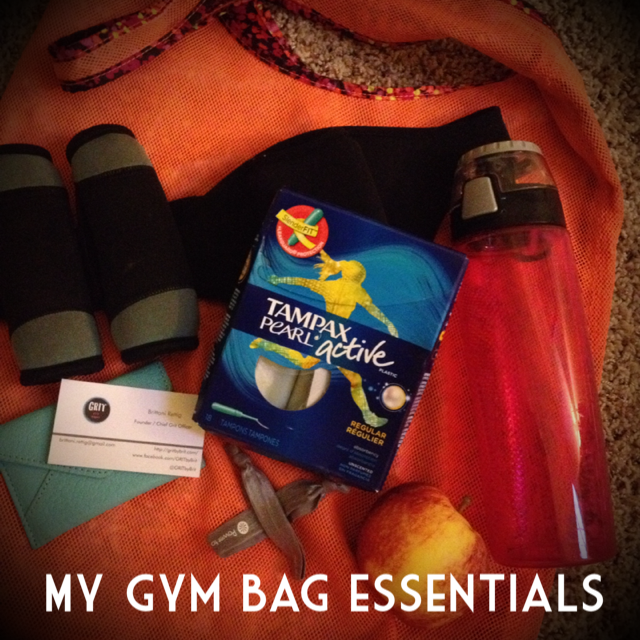 As I'm sure you noticed, I also keep a stash of Tampax® Pearl® Active™ in my gym bag. These bad boys are perfect for #AwesomelyActive ladies like me who partake in serious fitness, high performance athletics and need to stay in the game. The Built-in Backup Braid™ and FormFit™ protection help stop leaks before they happen. As we all know, leaks are not a good look.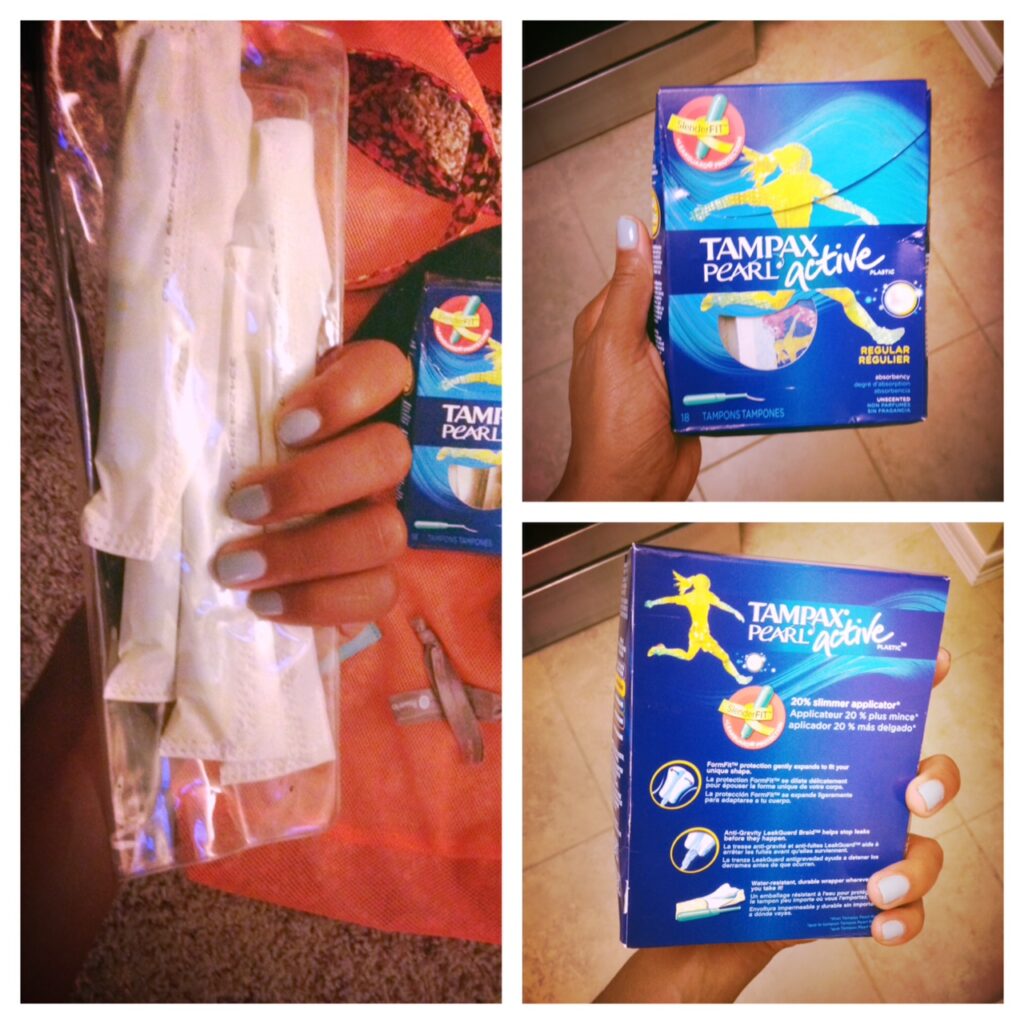 Overall I love my active lifestyle and am so happy that I have my trusty/trendy gym bag filled with all of my essentials. Staying active keeps me healthy and happy! What's in your gym bag? How do you stay #AwesomelyActive?
Join the Awesomely Active Facebook Page or follow on Twitter!
​Disclosure: This #AwesomelyActive post was sponsored by Tampax® Pearl® Active™ through their partnership with POPSUGAR. While I was compensated by POPSUGAR, all opinions are my own.