Happy Valentine's Day Friends!
I'm so excited to share, that GRIT Fitness will open it's 5,000 square-foot Flagship Headquarters this Summer! This milestone is an absolute dream come true. Never did I ever think that in only 1 year of business, we would get the opportunity to expand. When I opened the Dallas GRIT Fitness studio last year, my only goal was stay alive, haha. But that's what happens when you have GRIT (passion and perseverance for LONG TERM goals) – you don't just survive, you thrive!
Seeing this vision come to life has given me so faith that the best is yet to come! I came up with the idea for GRIT about 3 years ago after realizing the ONLY reason I had a gym membership was to take group fitness classes. I thought, "why don't I create a place that offers a variety high-energy, music-driven classes all of the time?!"I became obsessed with creating innovative fitness classes by taking standard workouts and making them "gritty" with added intensity and motivating playlists.
The idea spun around in my head for over 3 years, but not until 1 year ago did I take the leap of faith and quit my high-profile consulting career to work on GRIT full time. In the beginning it was just me, teaching free community classes on the weekends and moonlighting as a fitness instructor to get away from my "real job." Now we've grown to 7 original class formats, 14 instructors (pictured below), 35 classes per week and a family of over 2,500 active members!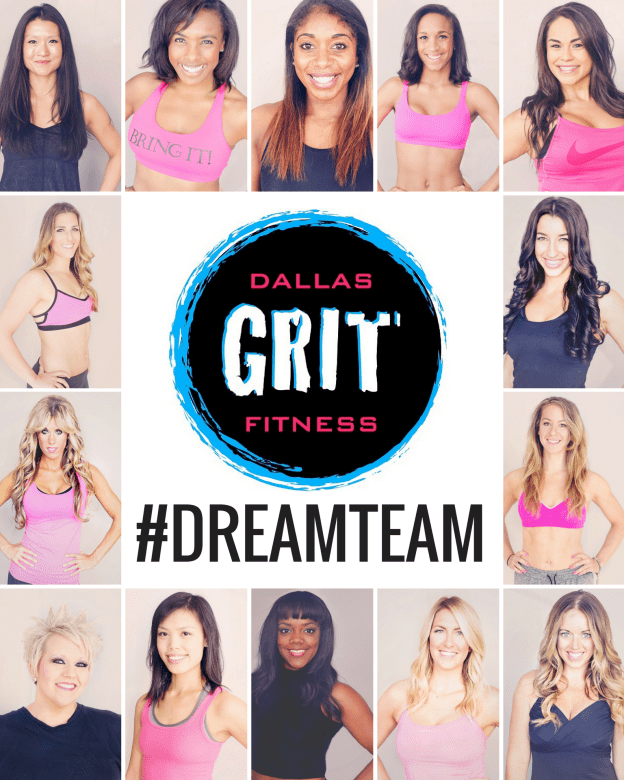 But…we are SO MUCH MORE than another fitness concept – we're a fun, fierce, fabulous fit family!
Monthly social events (e.g. Cardio & Cocktails, Vino & Vinyasa)
FREE community classes attracting hundreds of participants
Building deep personal relationships (#GRITFAM for life)
Passion and perseverance for long term goals
That's what GRIT is all about!
This is ONLY the beginning, we're determined to transform the fitness industry into one what welcoming, hard working and focused on helping you live your best life! The next step is build out our flagship studio in Dallas, TX. I've secured an amazing 5,000 square foot location in Dallas' Design District which we are transforming from an art showroom to our flagship studio!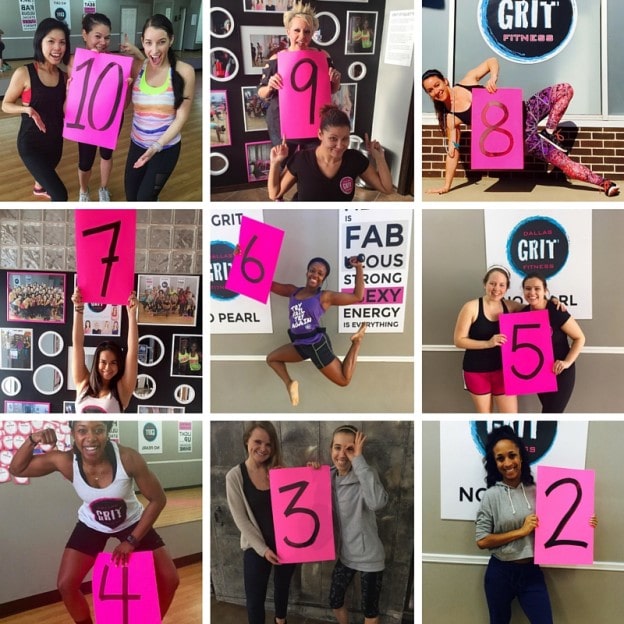 I've hired architects and contractors to build 2 studio rooms: 1 multipurpose group fitness studio and 1 cycle studio for our newest indoor cycling format, "GRIT Revolution!" The flagship will also have a locker room with showers, offices, a stretch bar and a lounge area! This will be the official GRIT headquarters where we innovate new class formats and host instructor certifications, social events and lots of sweaty classes!
I've raised almost all of the money for the nuts and bolts of the finish out (e.g. demo, construction of new walls, plumbing, flooring, etc.) BUT we still need funding for class equipment, awesome lighting and killer sound systems for each studio room.
If you've taken one of our free community classes, joined us for a cardio party, followed my blog for a while or if you're simply on board with our mission – help us build this FIERCE flagship studio to better serve the #GRITFAM and the world! We've got a LOT of work to do, but with your help we CAN make this bold, gritty vision come to life. BE A PART OF THE GRIT MOVEMENT!
Lots of luv,
Brit