Image: Maria, Annabel and Me after Maria's Friday morning Flexin' Flow class
Hey Hey Happy Monday!  I hope you had a wonderful weekend!  Mine was full of b-day celebrations – 4 of my closest friends have birthdays this week which means my calendar was full of pool time and partying – yippee!  (Shout out to Jen Kelm, Melissa Bass, Cerise Manns and Leslie Jerome – I LOVE YOU ALL)  As icing on the cake my fitness studio, GRIT Fitness, was featured in the Dallas Morning News.  We are moving on up!  Here's a quick run down of my weekend shenanigans…
On Friday morning, I woke up bright and early to take Maria's Flexin' Flow class.  I always encourage the instructors at my studio to take each others' classes as it helps us grow as teachers and makes our team feel cohesive and supported.  Me and Annabel (who teaches Dance Club Cardio and Turbo Kick) thoroughly enjoyed Maria's Friday morning class and all 3 of us posed for a little post workout photo 🙂
On Friday night, I celebrated the b-day of my childhood best friend, Leslie.  She lives in Memphis  right now with her husband BUT they are moving back to Texas next month.  I'm so excited!  If you recall, I was a bridesmaid in Leslie's beautiful Southern Charm wedding a few months ago.  She and I had a blast at dinner and drinks on Friday night.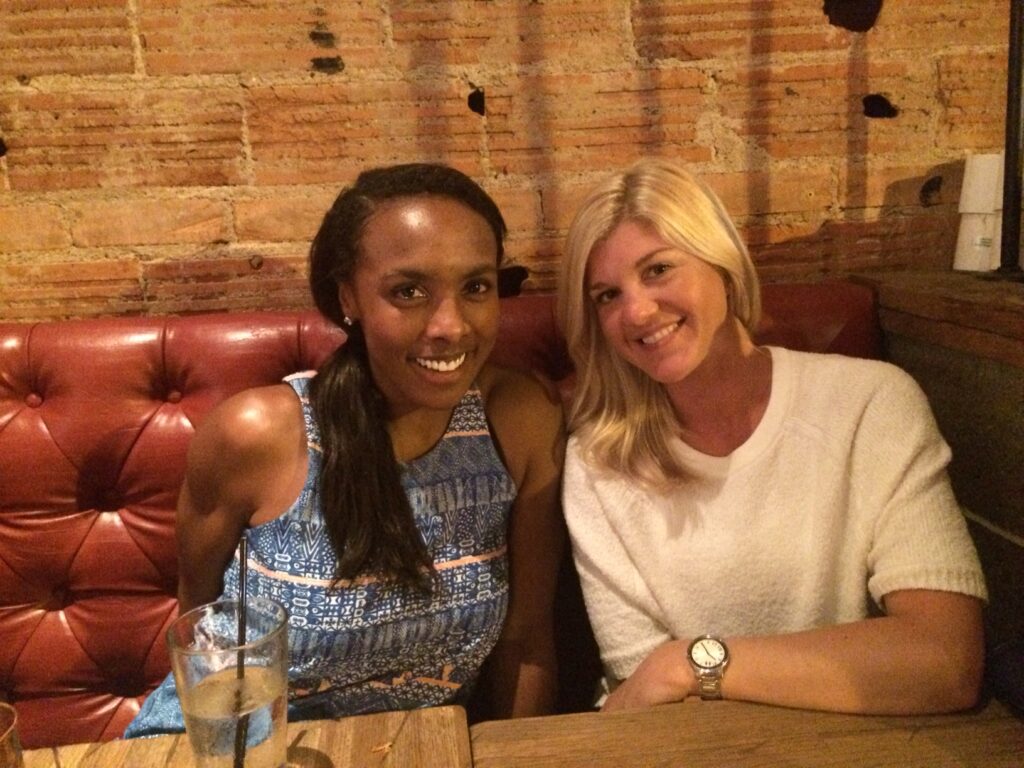 On Saturday morning I taught my usual Flexin' Flow class at the W Dallas Hotel on the 16th floor wet deck.  It was super hot and sweaty but tons of fun.  We had a huge crowd on Saturday, over 90 people.  Afterwards of a few of my friends from the Junior League stayed on the wet deck and we enjoyed post-workout mimosas at the pool bar.  Check out this awesome review from D Town Sweat from Saturday's class.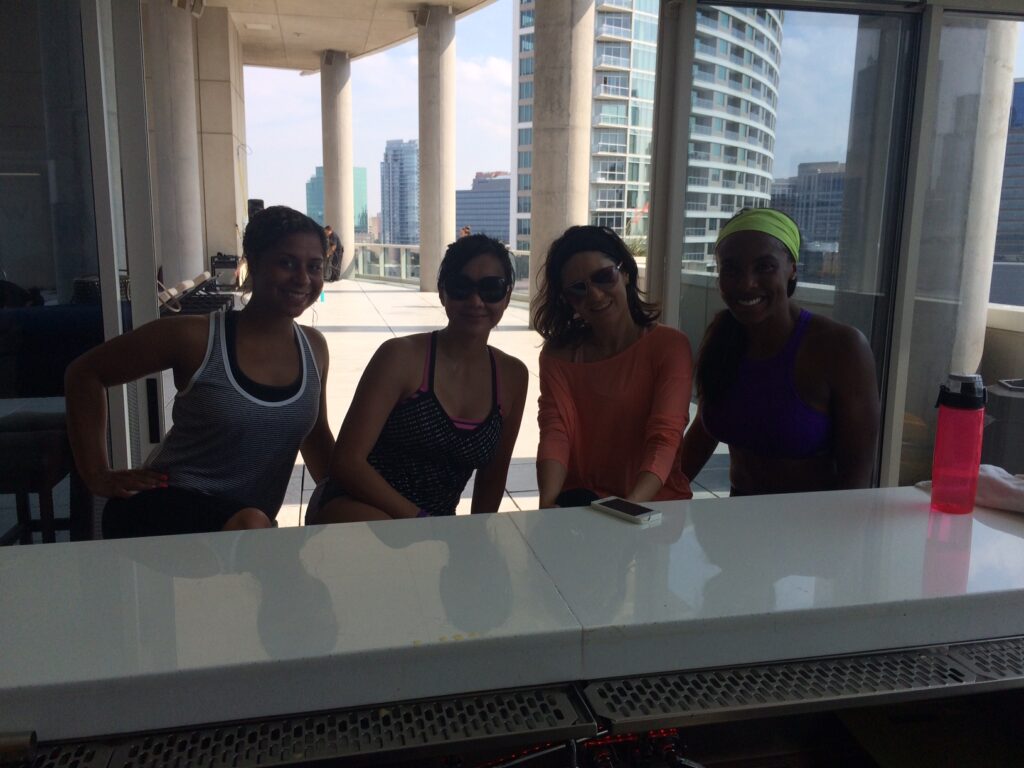 Sunday morning started with a chill trip to Starbucks where I grabbed the Sunday paper to check out our feature.  I was so pumped to see that our article made the front page of the Health section! CLICK HERE to read the full article by Special Contributor Kimber Westphall (Twitter @fit_trip_Kimber).  I'm so grateful that Kimber chose to reach out to me and put the spotlight on my new little business.  She and I also made a cool video together which you can view below…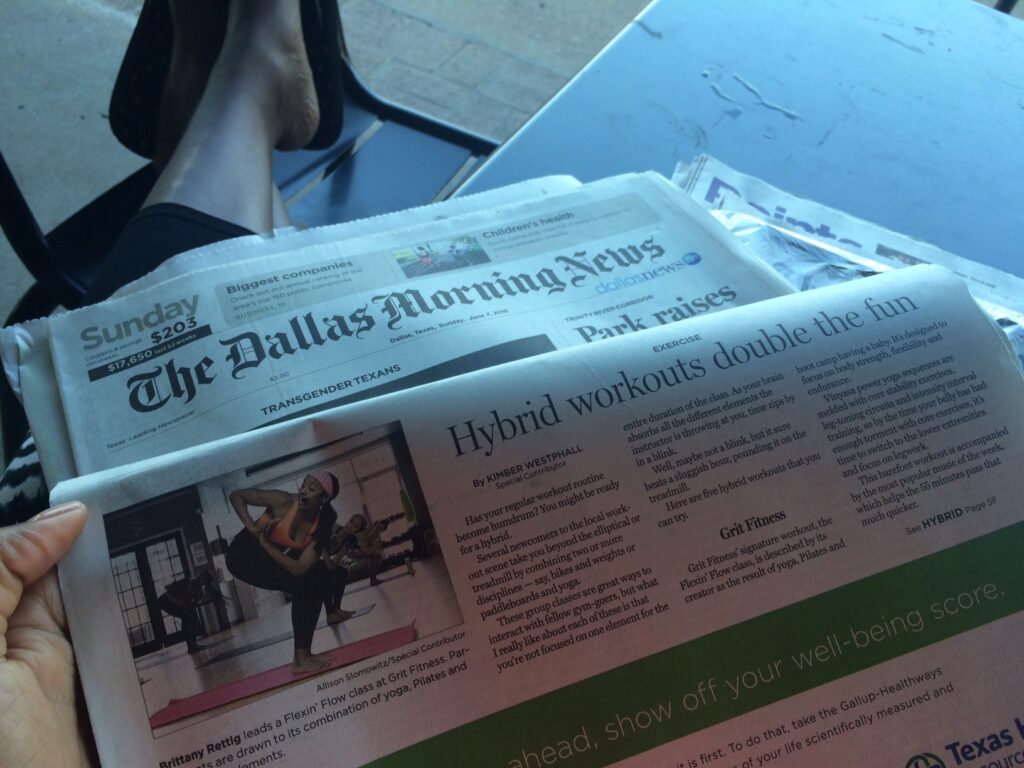 The b-day festivities continued on Sunday afternoon with Melissa's birthday pool party. Melissa and I met last summer when she attended my Flexin Flow class at the W hotel. Overtime we became friends and now she teaches Flexin' Flow at GRIT fitness. It's great to see her grow into an amazing yoga and fitness instructor. We spent the whole day chillin' outside, jammin' to good music and drinking delicious cocktails. It felt good to truly refrain from working all day and just enjoy some fun in the sun!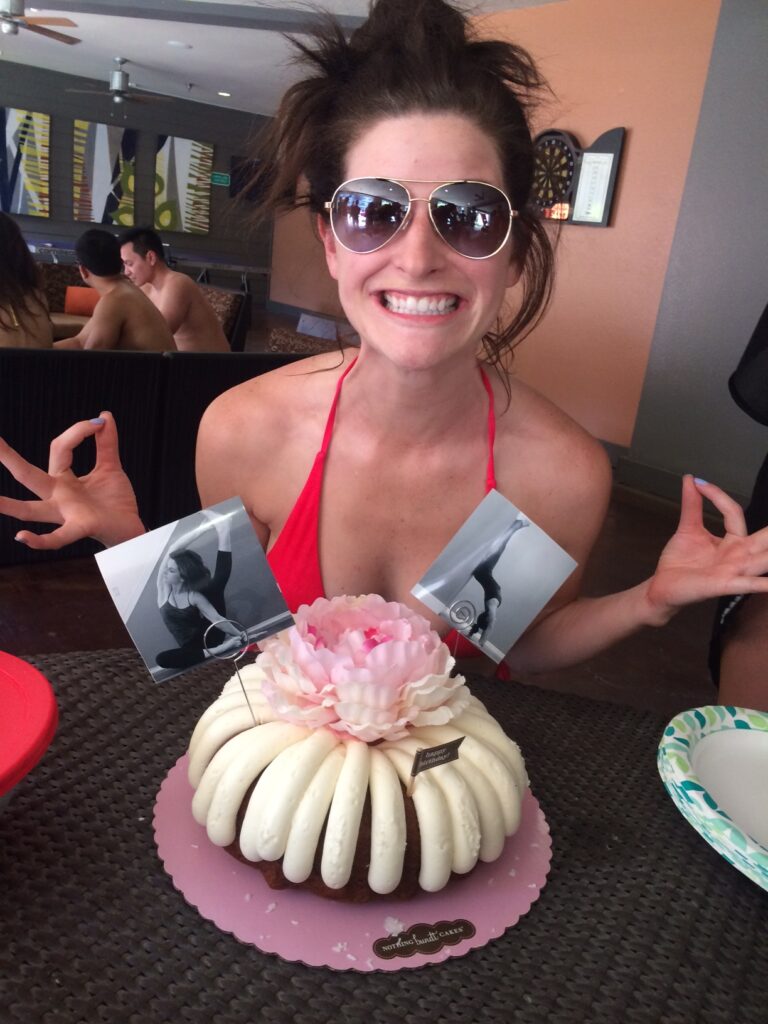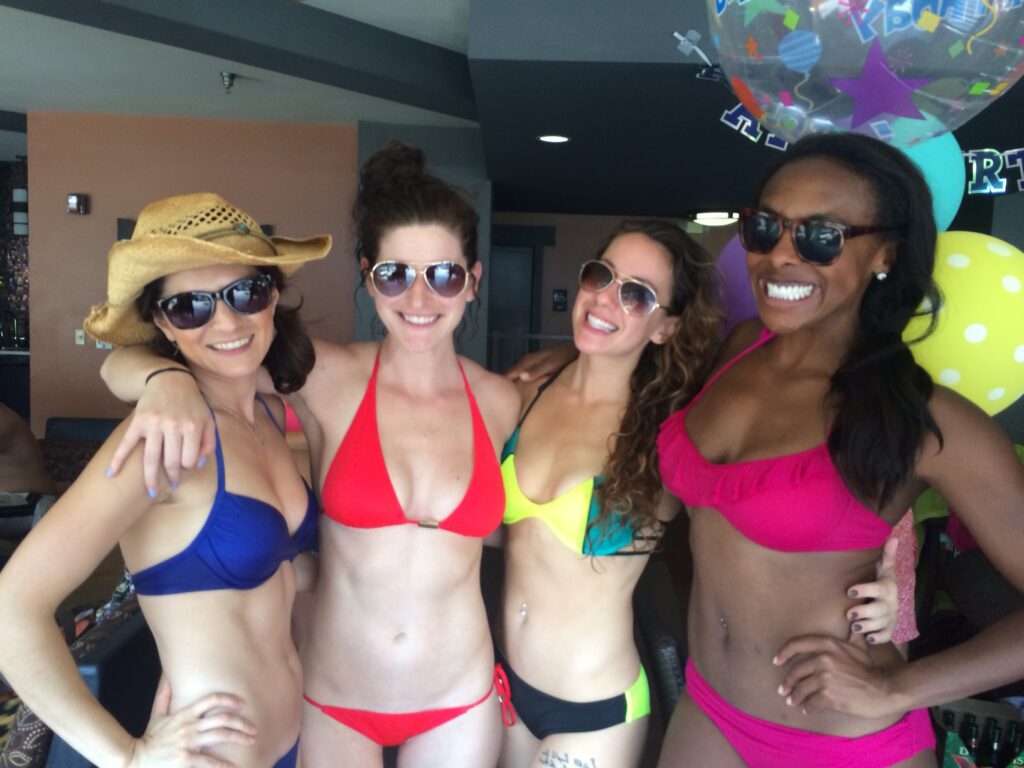 Today I'm back to the grind.  I'm writing this blog post from my favorite coffee shop, MudSmith, as I enjoy an egg/avocado sandwich and prepare for my classes this week.  This weekend was awesome and I'm looking forward to an even more amazing week ahead.  I wish you the same.  xoxo, Brit