Great news friends! I've been invited to be an official member of SELF magazine's #SELFMade Blogger Collective. Hard work certainly pays off. Now you can read some of my super special blog posts on self.com – yay! There are several other fabulous women who have joined the movement, including #SELFmade celebs like Jessica Alba, Rosario Dawson, and Allyson Felix! I screen shotted a pic from Jessica Alba's Instagram (below)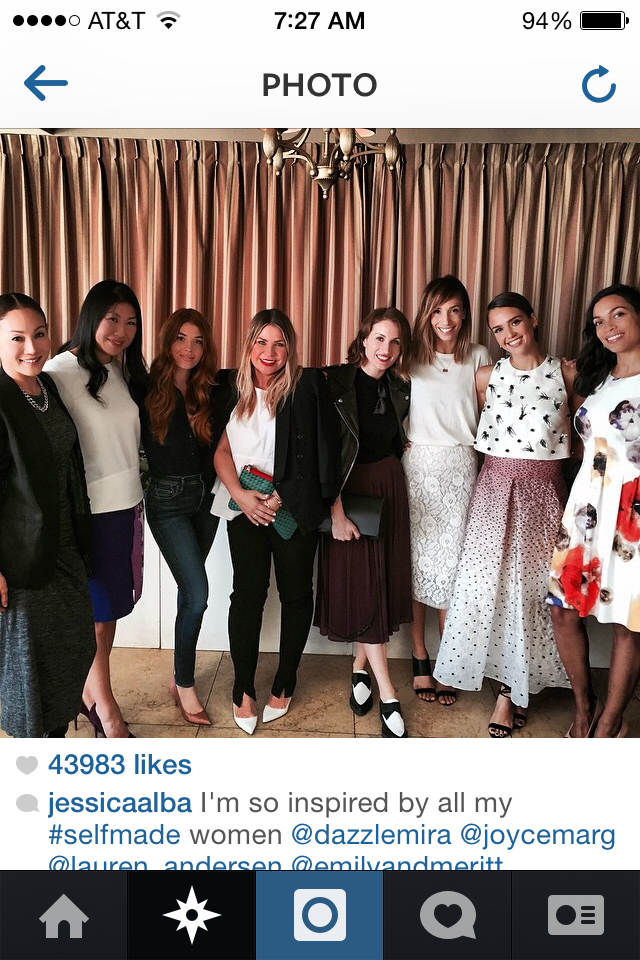 I'm #SELFMade because for the past 3 years I've been juggling a full-time consulting career, teaching group fitness classes and blogging. There were many days I reached absolute exhaustion and wanted to quit everything, but I'm glad I stuck it out. Hearing your success stories and knowing that I can make a positive difference in the lives of others makes everything worthwhile.
From your comments and emails, I KNOW that you're #SELFmade too. Thanks for sharing your gritty stories and continuing to work hard to make your dreams come true. Join the #SELFmade movement by sharing how you're #SELFMade on Instagram. You can even be entered to win a trip to Hawaii from SELF Magazine! Visit their Instagram profile @SELFMagazine for more details.
Stay #SELFmade! Luv, Brit