Hey friends! I hope your week is off to a great start. Mine is pretty awesome! Lots of exciting stuff happening at my fitness studio including new instructors coming on board, fun fitness events and the launch of several new class formats. That said, I've had minimal time to meal prep and have had to rely 100% on takeout the past couple of weeks. Instead of grabbing fatty fast food, I've chosen healthier takeout options that are actually pretty darn tasty.
Below are my top 5 picks for healthy eats on the go. I chose these based on the following criteria: delicious taste, price (under $10), high protein and low sugar, under 400 calories and includes at least 2 servings of fruits/veggies. To me, these factors are most important when considering nutrition, value and convenience. So without further or do…here's my list!
I must say the greek salad at Zoe's Kitchen has been come my new lunch "crack" – I could eat it every single day. It's topped with caramelized onions and served over savory marinated potatoes – what a combo!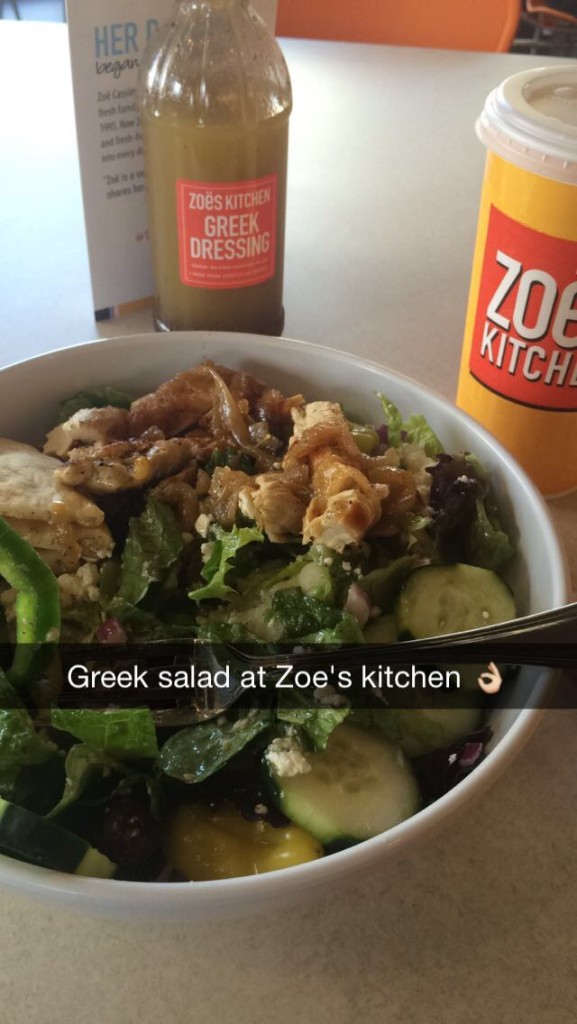 What's your favorite healthy takeout?