Image: Me (center) and half of my team of fabulous fitness instructors! Photo by Sharee Antoinette Photography
Hi friends – Happy Monday! First and foremost, my apologies for the lack of blog posts last week. I'm not a believer in excuses, so I won't give you any. I'll just do better 🙂
On a brighter note, I'm back to frequent blogging now that most of the renovation and employee on-boarding activities at my new studio, GRIT Fitness, are complete! WOO HOO Being a full-time entrepreneur is WAY more time consuming than working in corporate America, that's for sure. Nonetheless, I wouldn't trade this life for anything. I'm so excited to wake up everyday and get after my long to do list. But before I get to work today, I'll take a minute and share all of the great progress that was made last week…
So one thing I'm learning a lot about is obtaining city permits. UGH! We finally secured our "green tag" of approval for all of the renovation work that was done in the studio so now we can "legally" open for business. Our super cool, sound responsive DJ lights were installed last week. Also, the custom wall art of motivational sayings were hung. Last we set up the sound system and started blasting some music. For the first time, I could feel the vibe I've been trying to create for my clients. I can't wait until the first class on Jan. 19, 2015!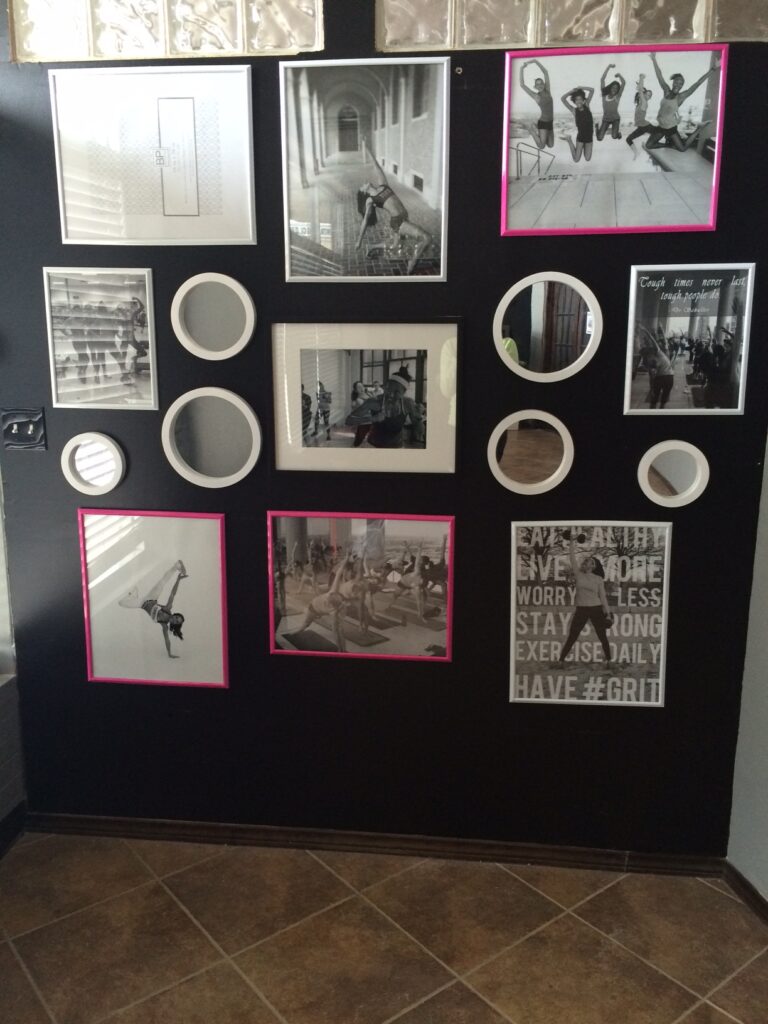 After getting the studio's interior set up, I started decorating the entry way. This is a still a work in progress but here's a sneak peak at the photo wall I'm putting together. I got these frames at At Home (formal Garden Ridge) for only $9.99 each! Then I took photos from my piyo and turbo kick classes over the past three years and had them blown up into black & white poster-size prints. As time progresses, I'm going to add instagram photos from our clients when they post them with hashtag #nogritnopearl – fun huh? Yesterday a I bought a hot pink bench and some other decor for front desk. I'll post pics of that once I finish 🙂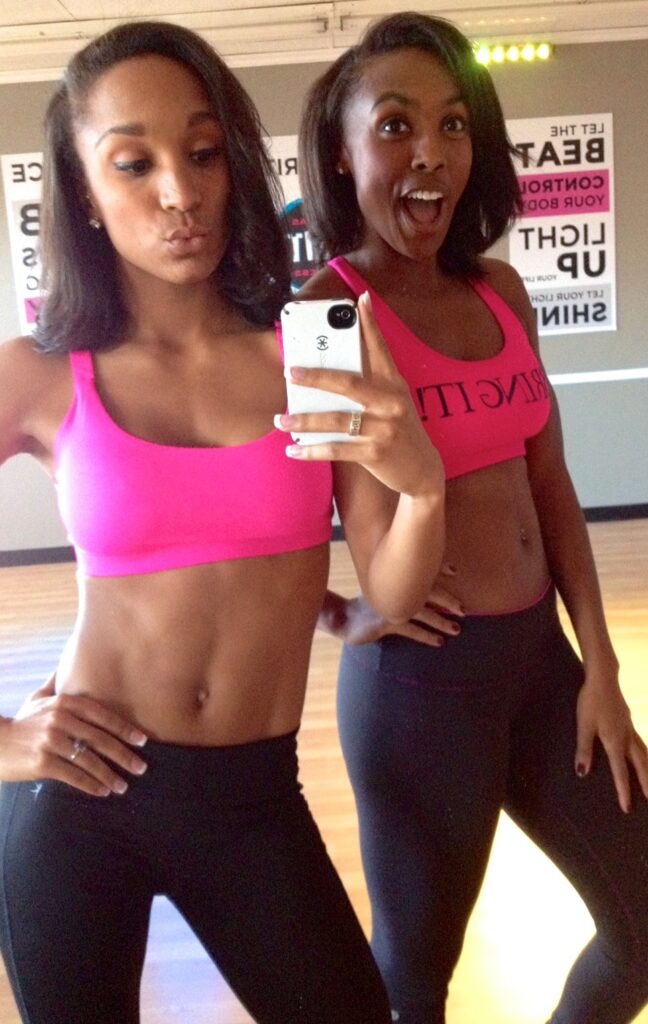 On Friday and Saturday I hosted orientation for my fierce, fabulous crew of instructors. Starting off, we will be a team of 10 (including me) to teach over 20 classes per week. We went over the studio policies, "GRIT Etiquette" and had a fun photo shoot. I'm so grateful work with such a fun, high-energy fit family.
Well, that's the run down. I'll be back later this afternoon with some healthy holiday cocktail recipes. Until then, HAPPY MONDAY! xoxo, Brit