Image: Me and my Dream Team at the grand opening of Dallas GRIT Fitness – so blessed to have the most energetic, talented and dedicated team of instructors and friends! View More: http://fagin007photography.pass.us/grit
Hello hello my dearest blog community! I hope this post finds you joyous and well. Wow – what a week. My new venture, GRIT Fitness, is growing like crazy. We've had record attendance over the past 2 weeks and I couldn't be more grateful for the early success. In the midst of writing newsletters, planning special events, networking with brand partners, creating playlists, cleaning and developing instructors, I'm trying to take a few moments each day to sit still and savor the moment. Of course I want to grow GRIT Fitness to be the world's leading fitness/wellness brand BUT sometimes I get so focused on "what's next" that I forget that I'm actually living my dream TODAY! This time last year, I hoped and prayed for an opportunity to quit my consulting career and wear workout clothes every day. A chance to wake up each morning with a direct opportunity help people reach their fitness goals and simply be a source a positive energy to everyone I encounter. Now I get to do just that. So amazing. For me, learning to savor the moment is easier said than done, but little by little I'm getting better at it and I can see an improvement in overall wellbeing, mood and happiness.
For instance, this morning as I sit at my kitchen table writing this blog post and checking things off of my "to do" list, I try to be really mindful of how yummy my greek yogurt parfait tastes. Usually I just scarf it down while typing an email, but today I paused after I took a bite and thought to myself, "damn, this is pretty tasty." Sounds so simple, but it really put a smile on my face.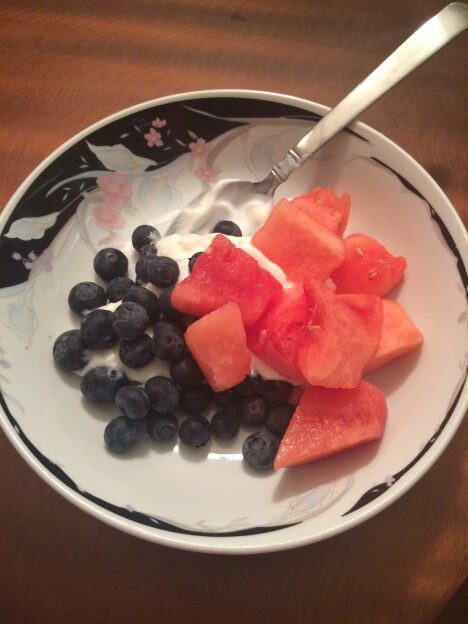 Yesterday, I enjoyed tea time at Sip Stir Cafe with my good friend Megan, founder of the The Lyon's Share Wellness. We try to get together once a month to share stories and encourage each other. Like me, Megan also quit her consulting career to start her own business. She's a certified nutrition and running coach whom I very much admire. After our chat, I hung around the cafe and caught up on work and during that time I took a moment simply express gratitude for positive, healthy friendships. I often take those for granted, but boy does being around positive people nourish my soul! So good 🙂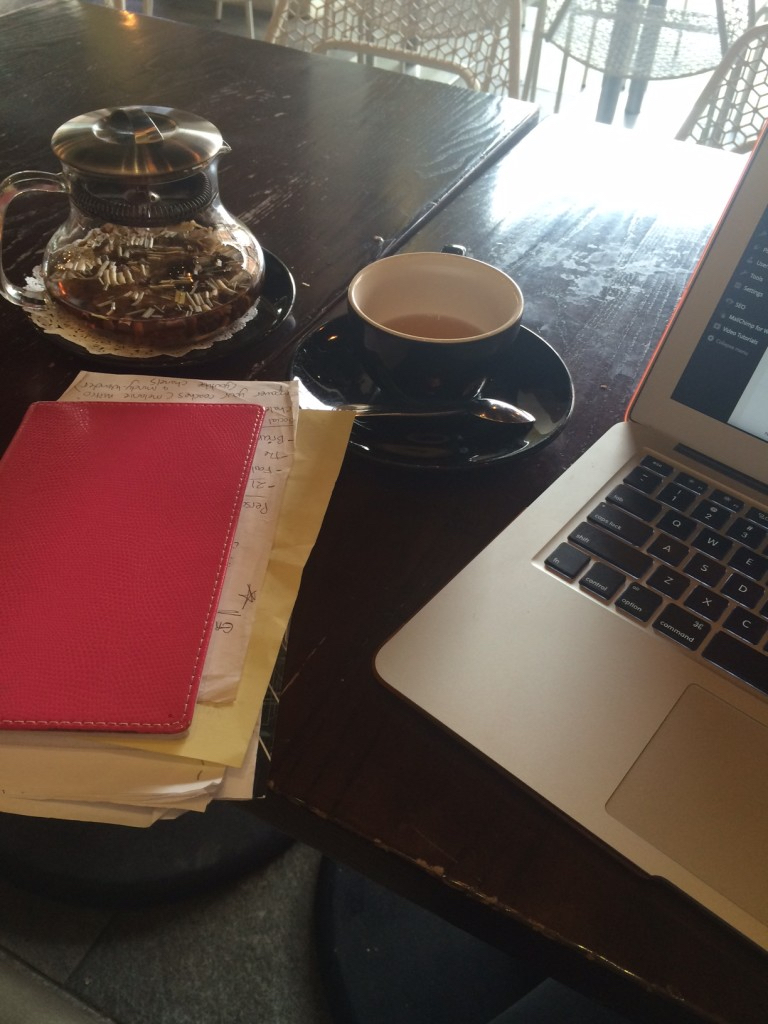 I'm going to continue to mindfully pause throughout my day and savor the good that's in the present moment. Hopefully it will become a healthy habit!
Alright gang, I'm off to teach my noon spin class for the awesome employees at Fossil corporate HQ. I'll savor that sweaty ride and endorphin pumpin' playlist 🙂
How do you savor the moment?