Last Thursday morning I participated in the #WEDALLAS (Women Entrepreneurs of Dallas) pitch contest hosted by the Dallas Entrepreneur Center (DEC) and I WON!  I was so nervous I could hardly sleep the night before.  I even persuaded my front desk volunteers at GRIT Fitness to help me practice while working their shift.
Before presenting my business pitch to the live audience, I had to complete an online application / business summary.  After that, four women-owned start-up companies were chosen to the present at the pitch competition.  I was so inspired by the hustle, drive and creativity of the other women entrepreneurs.  From new technology apps to non-profit incubators, there are so many innovative new companies spearheaded by a #GIRLBOSS in Dallas!
When it was my turn to present, I took a deep breath and (in typical athlete fashion) gave myself a pep talk.  Fortunately, I felt super confident because I practiced my butt of the day before and have been working on my presentation since May of this year.  I had a blast and felt so grateful for the opportunity to share my vision for the future of GRIT Fitness.  Here are some pics and a short video clip from my pitch…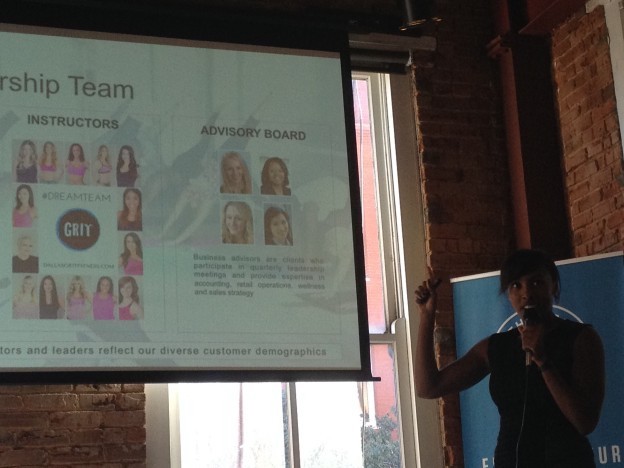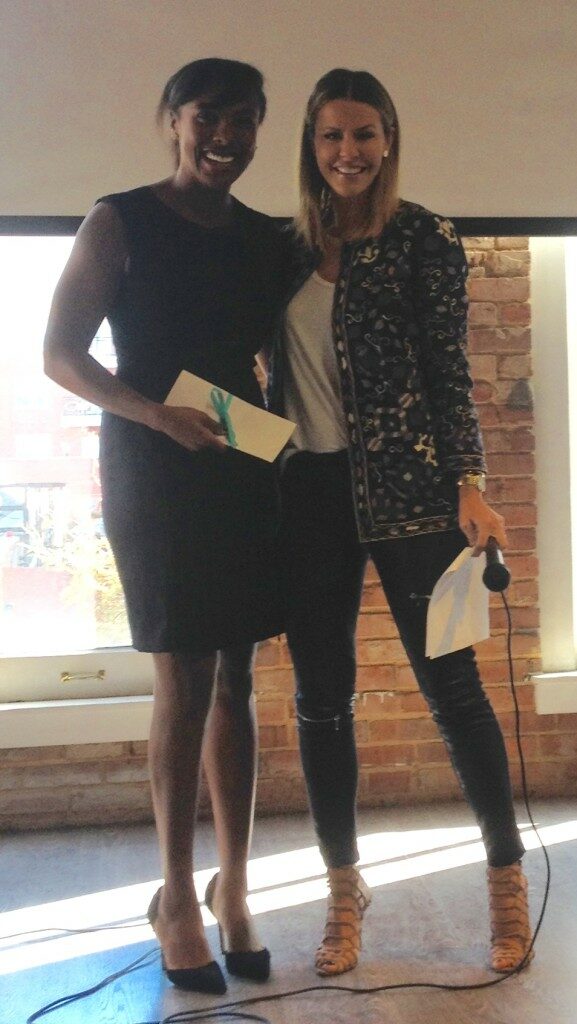 Overall, this was such a rewarding experience.  Not only did it push me out  of my comfort zone but I also won prize money to help expand my business!  I plan to participate in a few more pitch contests later this year.  My goal is to raise enough money to build a flagship studio and expand GRIT Fitness to serve as many people as possible.
Have you ever participated in a  speech or pitch contest?  Any words of wisdom for success?