Happy Monday everyone! Today I'm celebrating my 30th birthday – woop woop! I threw a massive "GRIT by Brit" themed birthday party last weekend. Long story short, it was the best night of the my life. DJ, dancing, cupcakes, family and friends – what more could I ask for? I have lots of pics and stories to share with you guys so be on the lookout. I'll post them soon! Here's a sneak peak in the meanwhile…
In honor of my milestone birthday, I decided to use an entire week of vacation time to stay home from my corporate career and teach fitness classes all over Dallas! If you are local to Dallas, come join me for a class! My schedule is below. Also, I've added a new Google calendar (to the right side panel) so you guys can keep up with my teaching schedule each week. YAY!
Brit's Group Fitness Teaching Schedule, Dallas, TX
Mon 7/14, 5:30pm – Indoor Cycling, 24 HF Royal
Mon 7/14, 7:00pm – Turbo Kick, 24 HF Mockingbird
Wed 7/16, 12:00pm – Indoor Cycling, 24 HR Downtown
Thurs 7/17, 6:30pm – Turbo Kick, 24 HF Coit/Campbell
Fri 7/18, 6:00am – Indoor Cycling, 24 HF Downtown
Sat 7/19, 9:00am – PiYo, W Dallas Hotel Wetdeck
Sun 7/20, 3:00pm – TurboKick, 24 HF Mesquite
Those of you who have followed my blog for a while know that fitness is not my full-time profession, but rather a passion that I pursue in conjunction with my consulting career. While balancing the two can be challenging, I find that writing this blog and teaching fitness classes actually helps me in my corporate career. Recently I did an interview with my alma mater, Harvard Business School, to share details of my "double duty" life. You can read the full article here. I hope my experiences encourage you to pursue your interests and put in the work to get everything you want out of life! Don't let anyone tell you it can't be done – with hard work, faith and confidence, ALL THINGS are possible. Have a great week. xoxo, Brit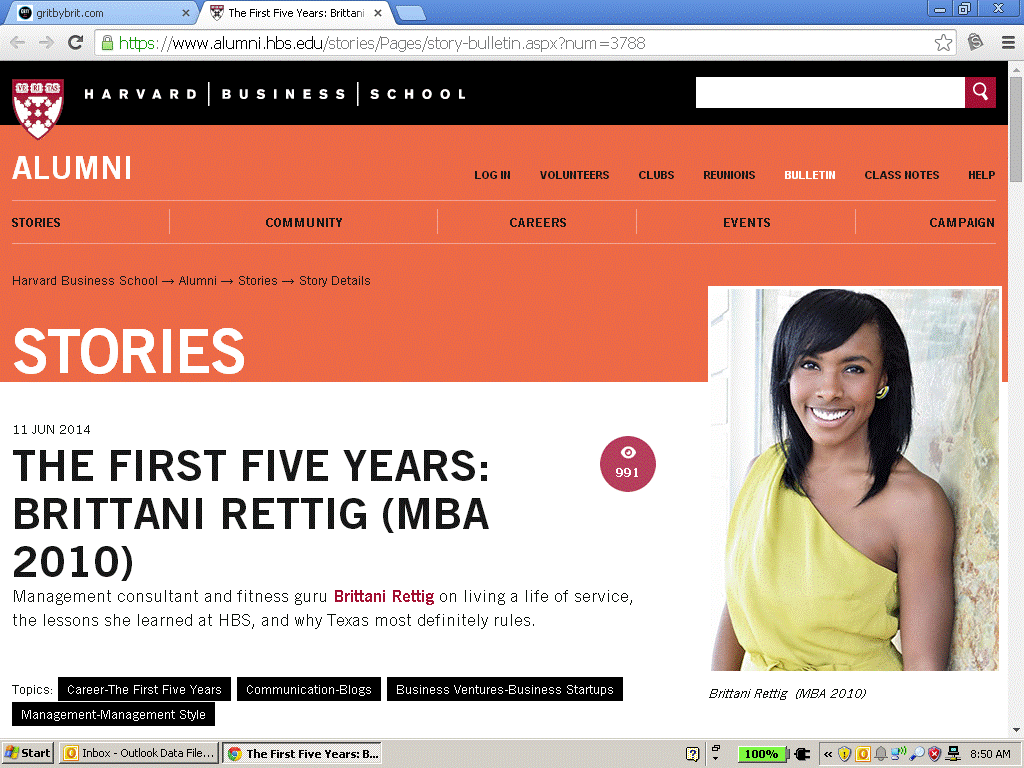 Do you have a passion that you wish you spent more time pursuing?
What's your side hustle?