Hola friends – Happy February! I can't believe how fast time flies – OMG. We just started a new February "Love Your Body" challenge at GRIT Fitness studio. Every member who takes 16 classes within the month earns a very special surprise gift. The challenge started yesterday and we already have 15 members signed up, 3 of whom have already completed 3 classes! Do you think you can completed 16, one-hour fitness classes before the end of the month? I challenge you to give it a go. Not only is it a great personal challenge but it's an effective way to quickly shape up for Spring Break – March will be here before you know it!
So this may be the most random blog post I've ever written BUT I thought it'd be appropriate to dedicate a post to my love for headbands. Nothing motivates me to move more than a jammin' playlist and a killer headband! The difficult part about headband selection is that I sweat A LOT so I need headbands that a) adequately absorb moisture b) look super cute c) stay in place. After years of being a fitness junkie and a headband addict, I've finally nailed down the top 4 headbands that are best for sweaty workouts. Here's my list…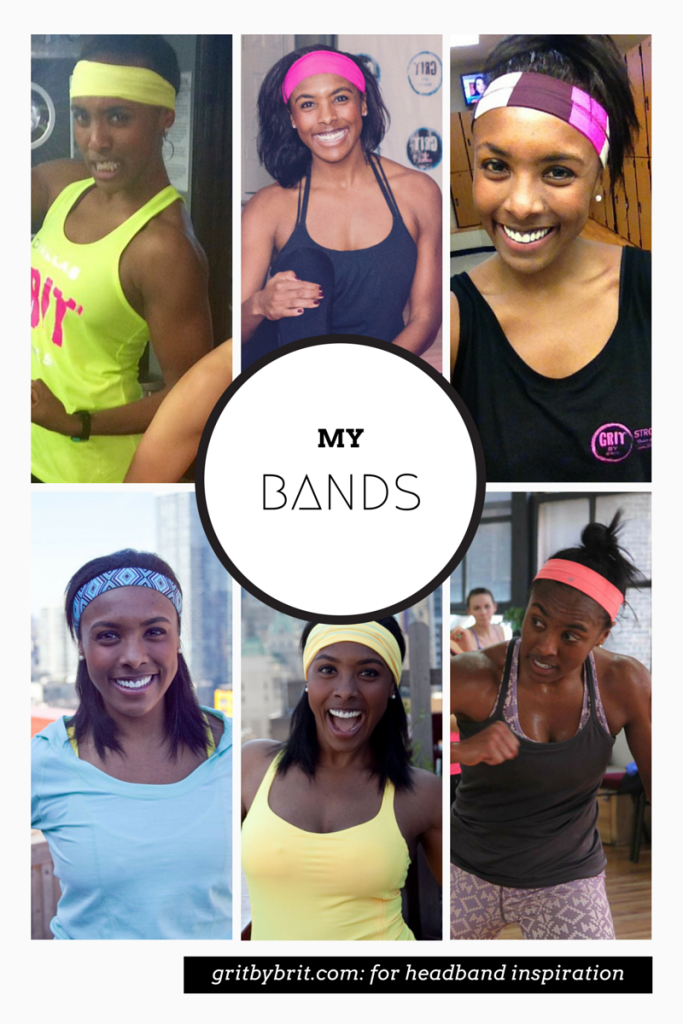 Brit's Favorite BANDZ
What's your favorite workout headband?