Yo Yo – Summer is sadly coming to an end, but I'm very much looking forward to the Labor Day Weekend. My company gives us the Friday before Labor Day off too so I'll enjoy a nice 4 day weekend – woop woop! As usual, I want to encourage you to enjoy the holiday, relax and take some time off. BUT don't skip out on your workout! Here's a quick and effective leg workout that I did on Labor Day last year. You guys liked it so much, I figured I'd pull it out and "beef it up" a bit. This year I added a few more intensity intervals to elevate the heart rate. Give it a whirl and let me know how it goes!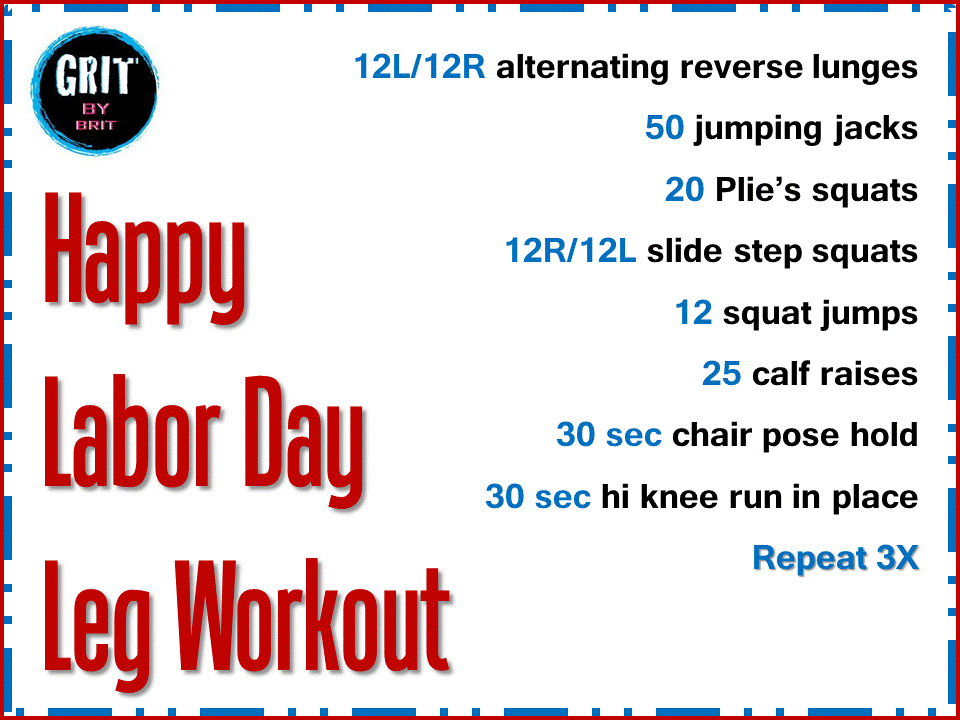 Also, 24 Hour Fitness in Dallas is having a special event for Labor Day – FREE ADMISSION to all clubs all weekend as long as you attend with a club member! If you live in Dallas, come take my Turbo Kick class at 3pm on Sunday, August 31st in Mesquite. Click on the image below for details.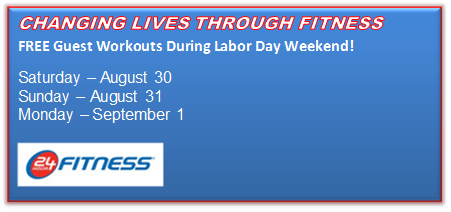 And now for the fun stuff – I'm hosting a giveaway for a pair of Lucy Powermax X-Training Pants (Black, Small, Wide-Leg). These things retail at $89 but I'm giving them away to one lucky reader. Just post a comment telling me your favorite leg exercise and why. Be sure to include your email address so I can contact you! I'll pick a winner next Tuesday, September 2.
Happy Labor Day! Lots of luv, Brit