Circa 1990 I had my first group fitness experience which entailed me attending a Jazzercise class with my mom at our local recreation center. All I remember is the instructor yelling at my mom because I was too young to take the class. So, I sat on the sideline and moped for an hour every week. Never did I think that I'd eventually become a group fitness instructor.
3 years ago, today, I completed my first instructor certification. It was for TurboKick which remains my favorite group fitness format of all time. As you guys know, I've always been an athlete and active on sports teams ranging from intramural to NCAA Division 1. If you prefer to work with a personal trainer there are plenty available, for example if you're looking for personal trainer in Melbourne, you could check out getgoingpt.com. But group fitness has allowed me to experience a different kind of passion, motivation and fun that I never experienced in team sports. So, today I wanted to do a special tribute to Group Fitness. No matter the format (e.g. Zumba, Spinning, Yoga, Pilates, Kickboxing, CrossFit, etc.) , group fitness is all good…If you're thinking of starting up a fitness business, take a look at the revenue management system offered by TSG so that you can keep a close eye on your finances.
It feels so good to hear everyone's experiences with fitness. One of my fitness friends told me how she was worried that she wouldn't be able to exercise after having children but she found out about au pairs (visit Cultural Care Au Pair to find out more or to become one) and because she had room in her house she decided to host one so she was able to keep up her fitness.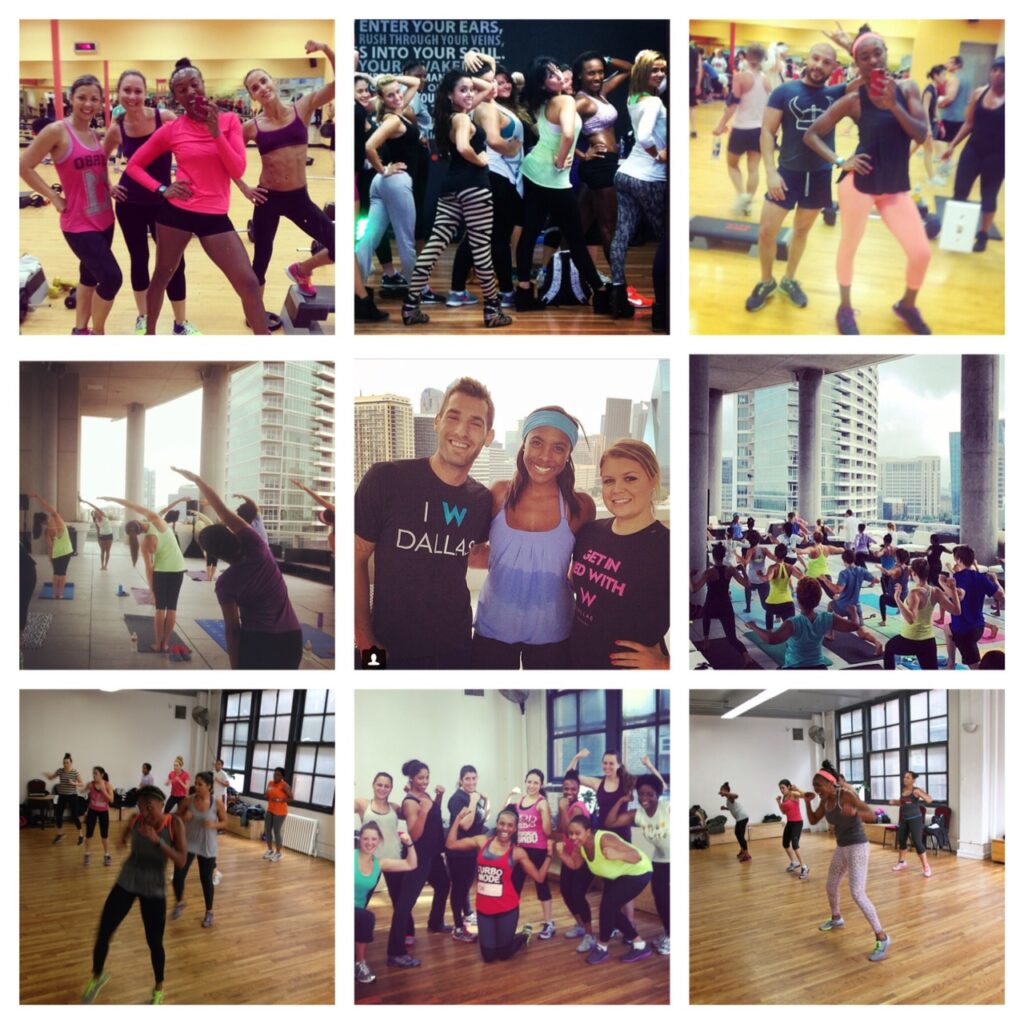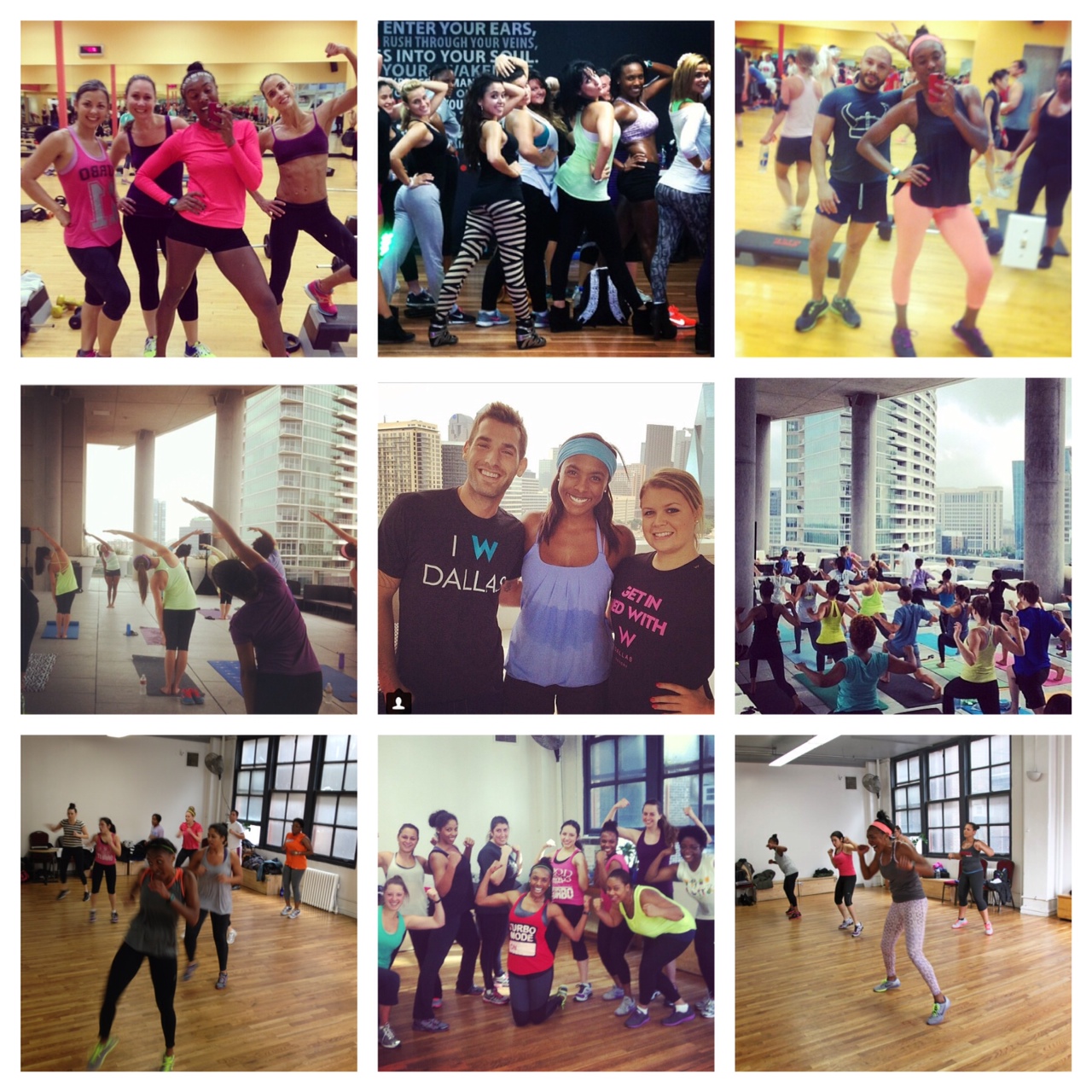 Here are the reasons why I love group fitness and you should too!
FUN – I wholeheartedly believe that the only way to commit to a regular fitness regimen is to a

find a workout that's fun for you

! Group fitness has a fun factor that I can't experience while working out alone. My advice: Find a group fitness class that you enjoy and you'll always be fit. Fitness should be enjoyed as a hobby rather than dreaded as a chore.
Passion – Once you find a class that you enjoy, you'll naturally want to get better and learn more about it. It becomes a passion. Now, I actually look forward to my workouts and want to continuously improve in them.
Fit Friends – I've met some of my best friends in group fitness classes. Knowing my"fit friends" religiously attend class helps keep me accountable for showing up.
Effective – Most classes are designed to deliver a comprehensive workout meaning that you'll work all major muscles groups during a strength-focused class and/or adequately elevate your heart rate during a cardio-focused class .
Positive Vibes – Group fitness instructors are trained to motivate their classes. While some are better than others, it's nice to have someone leading you through a workout and encouraging you along the way. Also, unlike sports, there's less competition so you can focus on your workout and enjoy the process.
Music – Most classes are choreographed or motivated by music. Music is a natural energy booster and encourages us to work harder without realizing it. (P.S. Have you checked out my latest playlist?)
Save Money – While I'm a big fan of personal training, I simply can't afford it on an ongoing basis. I've found that small group fitness classes such as Nike Training Club or other boot camps provide similar results at much lower price.
Power in Numbers – Nobody wants to be the weakest link. Being surrounded by other people who are working hard provides instant motivation to do 15 push ups when we only want to do 10.
Variety – Workout routines are continuously changing which is great for muscle confusion to prevent fitness complacency. When working out alone, we often stick to our usual program (30 minutes on the elliptical + some abs) which is not effective for increasing our fitness level or losing weight.
Hopefully this post inspires you to check out a group fitness class this week. If so, let me know how it goes! xoxo, Brit