Happy Monday Friends! I hope you had a lovely weekend! Did any of you see the blood moon eclipse last night? I totally missed it, BUT I enjoyed the most beautiful full moon on my way to work at 6am this morning.
I had a wonderful weekend myself, albeit a very busy one. One major highlight was our SHAKE. SWEAT. SCULPT free, community mash-up workout that we hosted for Lorna Jane's Active Nation Day. It was an absolute blast, the weather in Dallas was perfect and we had an AMAZING turnout (as you can see below). Thanks so much to all members of the GRIT Fitness family and the Dallas community who came to WERK it out with us!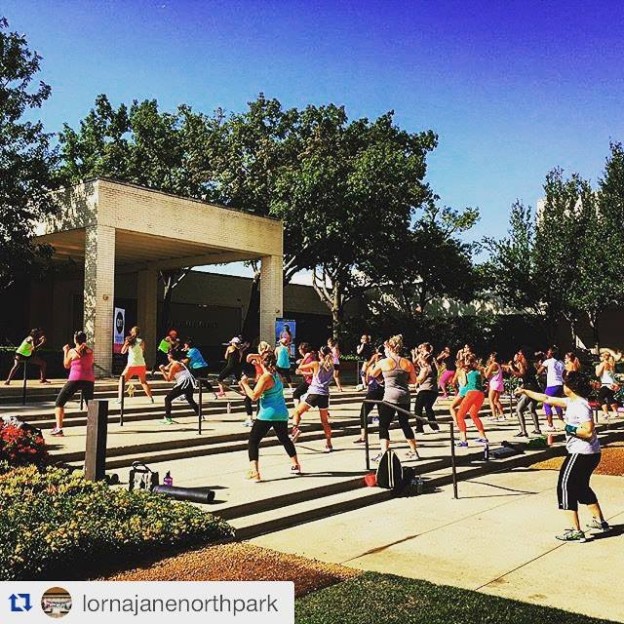 While Summer is winding down and the weather will keep us from offering as many free outdoor community classes, I'm still gearing up for one strong fall – and I want you to be a part of it. Whether you're heading back to school, cranking things up at work or looking for a way to take some time to focus on you, my dream team of instructors and I at GRIT Fitness are here to help. One sweaty GRIT class is all it takes to find joy, feel great and be your best self.
To help kickstart your GRIT routine, we'd love to invite you to take our #FallN2Fitness Challenge. This challenge is open EVERYONE – you don't have to be a member to participate. To complete the challenge, you have knock out 14 classes in 4 weeks, between October 4-31st.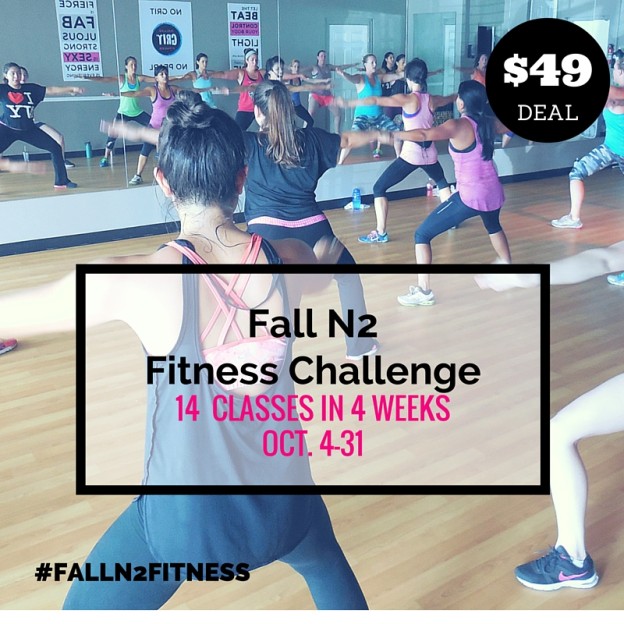 It's super fun, affordable, energetic way to get in shape and earn some swag!  Yup..that's right, not only do you get enjoy music-blasting, super fun sweat sessions, BUT if you successfully complete the challenge you also receive the GRIT Tank Top of your choice. Choose from any of the styles below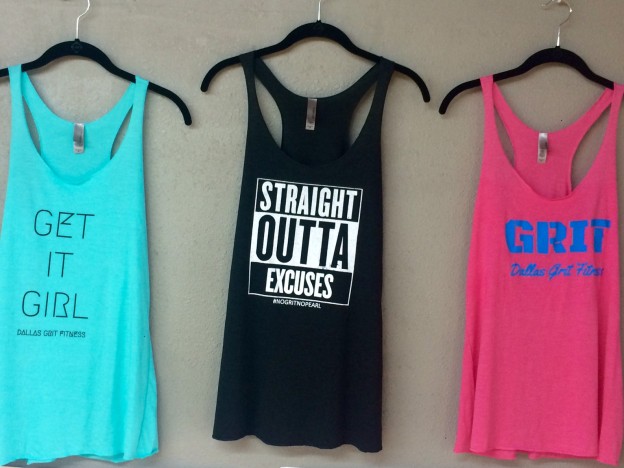 NOTE: At GRIT we do NOT sell our apparel, it can only be earned.  That means the only way to score our swag is to show your GRIT 🙂
We can't wait to Fall N2 Fitness with you!  xoxo, Brit