Hey friends! I hope this post finds you joyous and well. Today I'm super excited to share that I finally found the perfect activity tracker! Over the past month I've been wearing the vívofit 2 by Garmin and I'm super impressed by the data accuracy, added features, functionality and most importantly the battery life. The vívofit 2 is perfect for girls on the go since it has a 1 year+ battery life and stays on 24/7. That means I don't have to charge it or put it on sleep mode.
I also love that all of the info I want is easily accessed on my wrist: time, date, my step goal, distance, calories burned and Move Bar. The Move Bar is super effective at giving me the nudge I need to get up from behind my laptop and move around a bit. You can find more product facts about the vívofit 2 here: www.garmin.com/vivofit
I especially appreciate the detailed health data that helps me make healthier lifestyle choices. For instance, I observed that on days I teach at GRIT Fitness I always hit my activity/step goal. However on non-teaching days, my vívofit 2 has made very clear that I need to increase my activity. It's not best for my body to be super active on some days and not on others – consistency is key! Now I try to stand instead of sit while doing administrative work for my business. I also try to take the stairs instead of the elevator and park far away from the door when running errands.
Here's a screen shot of my steps on a day that I teach classes…crushing it 🙂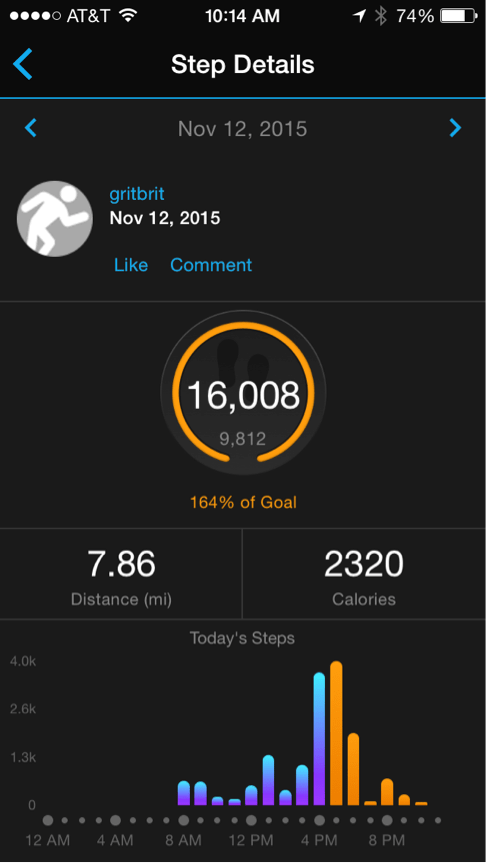 And here's my sleep data from each night last week (I didn't wear my vívofit 2 on Wednesday and Thursday nights so disregard that data) …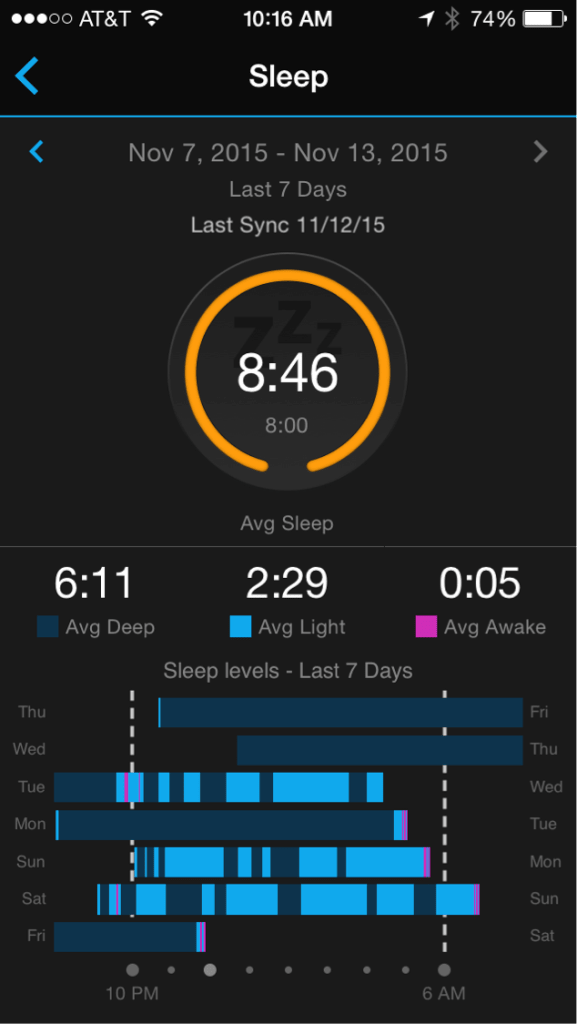 Last but not least, the vívofit 2 has interchangeable bands so I can swap out the colors to coordinate with my outfit! I've owned several activity trackers over the past 3 years and this is the first that allows me to enjoy a variety of colors at the same time. Here are the other bands I have – yay for pastels!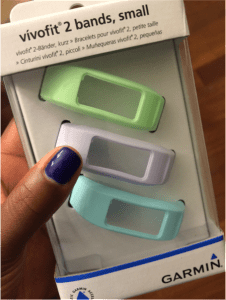 If you're in the market for a new or improved activity tracker I highly recommend the vívofit 2. And with the holidays just around the corner, it's a perfect gift idea!
Enjoy and have fun staying active. xoxo, Brit
Disclosure: This post was sponsored by Garmin through their partnership with POPSUGAR Select. While I was compensated to write a post about vívofit 2, all opinions are my own.