2019 was a year of transition…I went from being sick to being well, single to married and from small business owner to CEO of a company with over 90 team members. All my life I've prayed for the these milestone transitions, but they have each come with huge sacrifices and challenges. Last year I learned that I have to say "no" to GOOD to say "yes" to GREAT — good and great are mutually exclusive; it's impossible to have both — those changes are uncomfortable and scary. At the end of the day, I know for sure that we can create the lives of our dreams as long at we have the GRIT to stay positive, the tenacity to fight like hell (even when we don't feel like it), a heart to serve others, and, most importantly, we trust and believe that God is for us and His plans to prosper us will always prevail if we keep our faith. 2019 was the best the year of my life so far, not because everything went according to plan (it didn't) nor because I made no mistakes (I made several) but it's the year that I've truly learned to just enjoy the journey — the good, the bad, the ugly. I'm grateful for all of it. Learning to love the "messy" stuff is powerful. Why? Because I'm not afraid of failure. Challenges don't paralyze me. And critics don't make me doubt myself. I'm here, in this position, for such a time as this, on divine assignment and NO WEAPON FORMED AGAINST ME SHALL PROSPER – in the name of Jesus! (Isaiah 54:17) Thank you 2019 for all of the challenges and beautiful transitions.
Here are my most memorable moments from my "transition year" of 2019…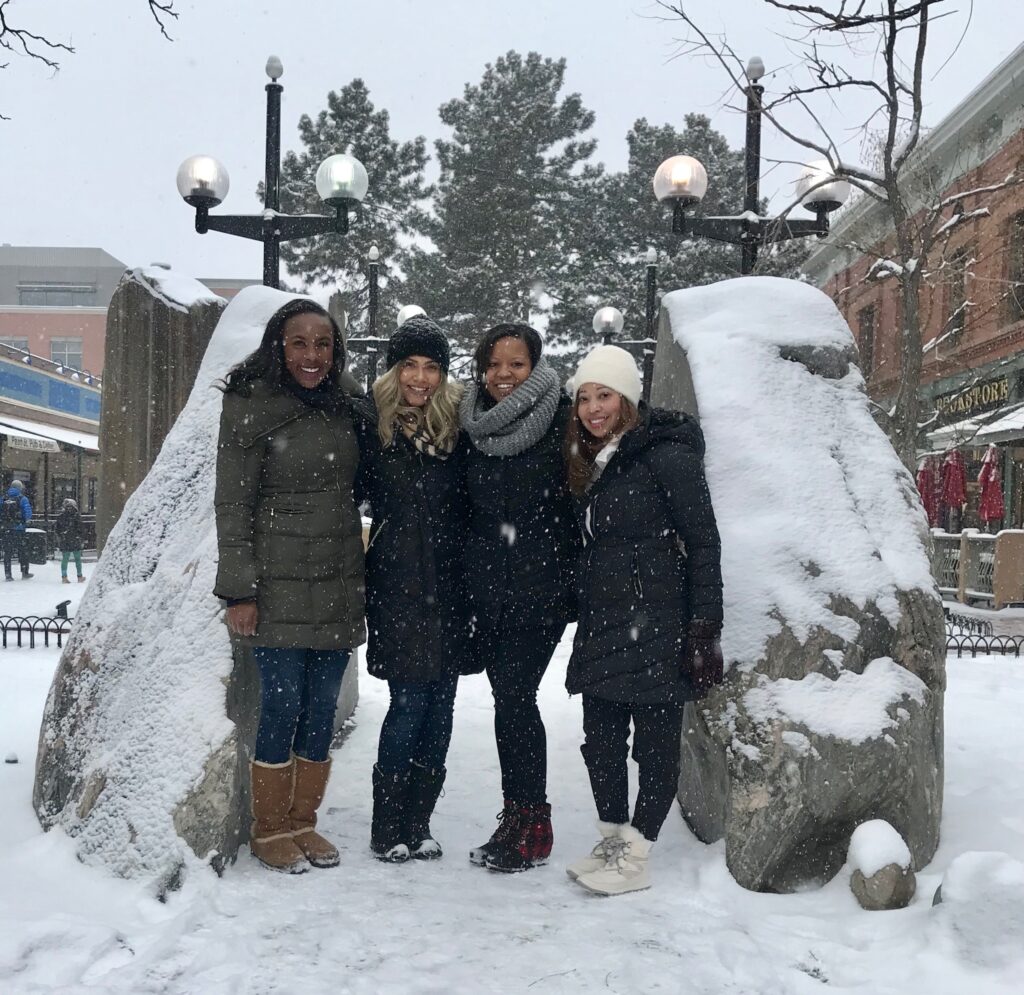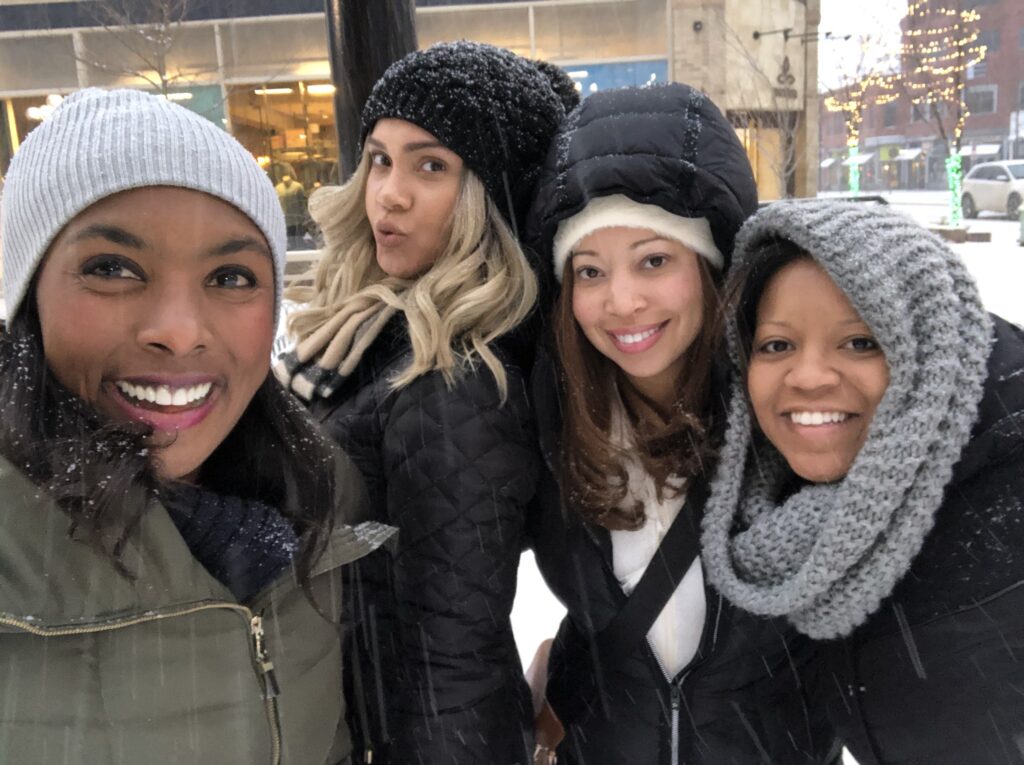 1. Girls Winter Trip to Denver in February 
Zach and I had been dating for about 2 months and I knew I wanted to handle this relationship differently than my past relationships.  I wanted to love without losing myself.  The old me, would have cancelled all of my personal plans to make myself available for my new man, but I'm proud that I stayed committed to my friends and my personal passions. We had the best time eating drinking, talking and site seeing.  There's nothing like girlfriends.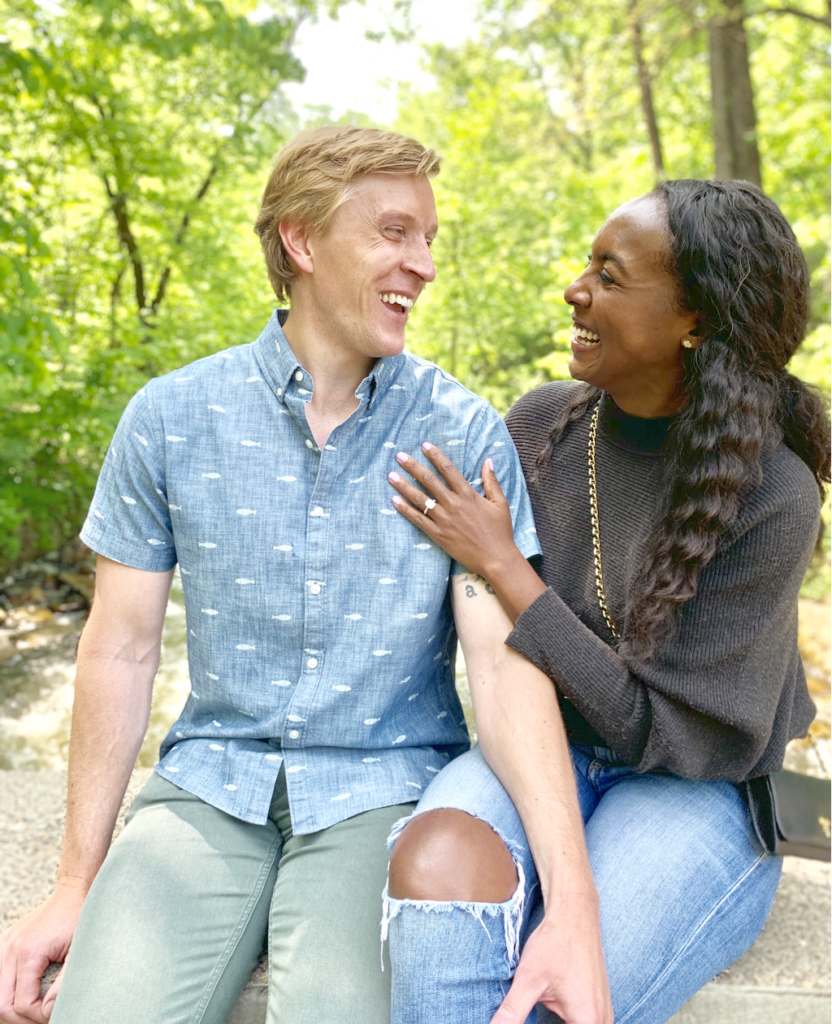 2. When Zach told me he loved me
March 22, 2019…1 year ago today, Zach and I hung out at Katy Trail Ice House for 11 hours straight watching March Madness basketball (yes 10am to 9pm). We'd been dating for 3 months after meeting on Hinge…and at the end of that really looooong date, he told me he loved me 😍 now, you might think that was just the summer beer talking, but 3 months later we got engaged and the rest is history! I love sharing my love story especially during times of crisis, because I felt so hopeless about ever finding love before I met Zach. I was 34, single, worked over 80 hours per week, super stressed out and overwhelmed running a small business, slowly recovering from Bell's palsy / Ramsey Hunt syndrome, had been on non-stop online dates but had yet to meet the right person. I honestly wanted to give up hope finding a life partner and even spent a huge sum of money to freeze my eggs so I could preserve my fertility in case I had to go through motherhood alone. But it's in THOSE moments when you've given you're ALL and you truly have NOTHING LEFT, that you create space for a MIRACLE to happen. No matter what you're going through, don't lose hope. Miracles happen every day.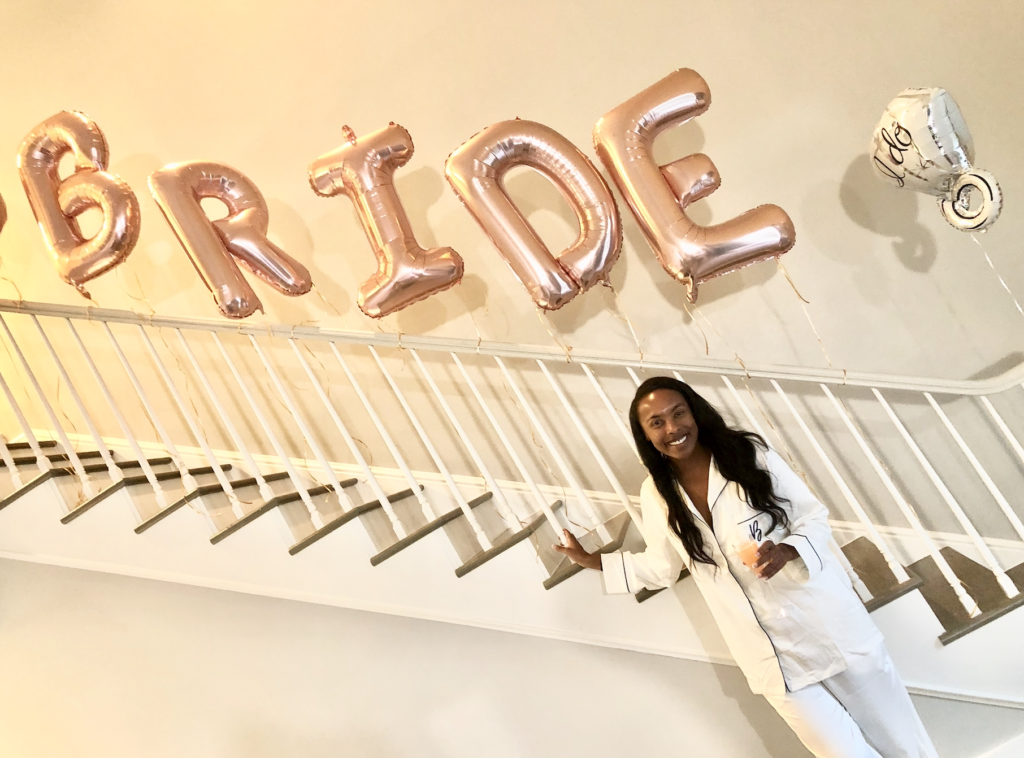 3. Wedding planning as the Bride to Be!
We got engaged in June our set our wedding date for December, only 6 months yikes!From engagement parties, wedding shower, 2 bachelorette parties and wedding dress shopping, guest listing and endless text messaging with my fabulous wedding planner – planning my dream wedding was an experience I'll cherish forever,  I love love love hosting events and to get plan one on this scale (we had nearly 400 people at our wedding) was so much fun!  The best parts were the joy that it brought my parents AND that Zach loved being involved in the process.  Can we do it all over again?  JK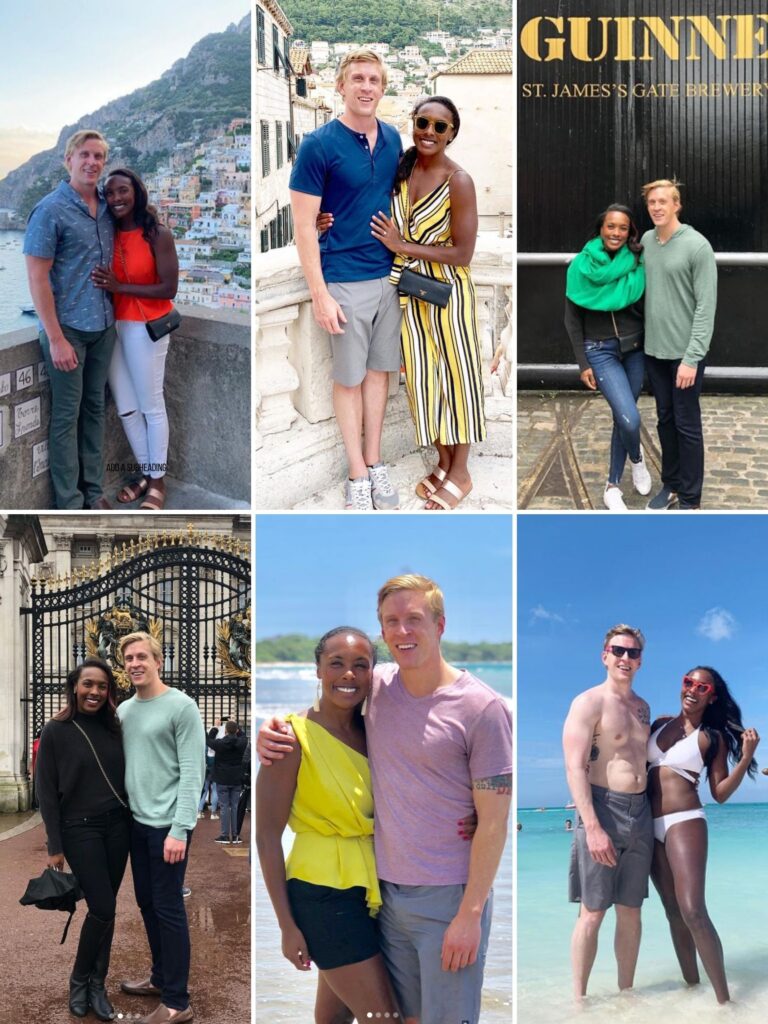 4. Visiting 6 countries in 6 months with my fiancé 
Zach and I traveled to Italy, Croatia, England, Ireland, Costa Rica and Aruba!  We are so blessed to enjoy the privilege of travel and our experience was a great way to get to know each other better and rack up some memories in our short, 6 month engagement.  This was truly the experience of a lifetime.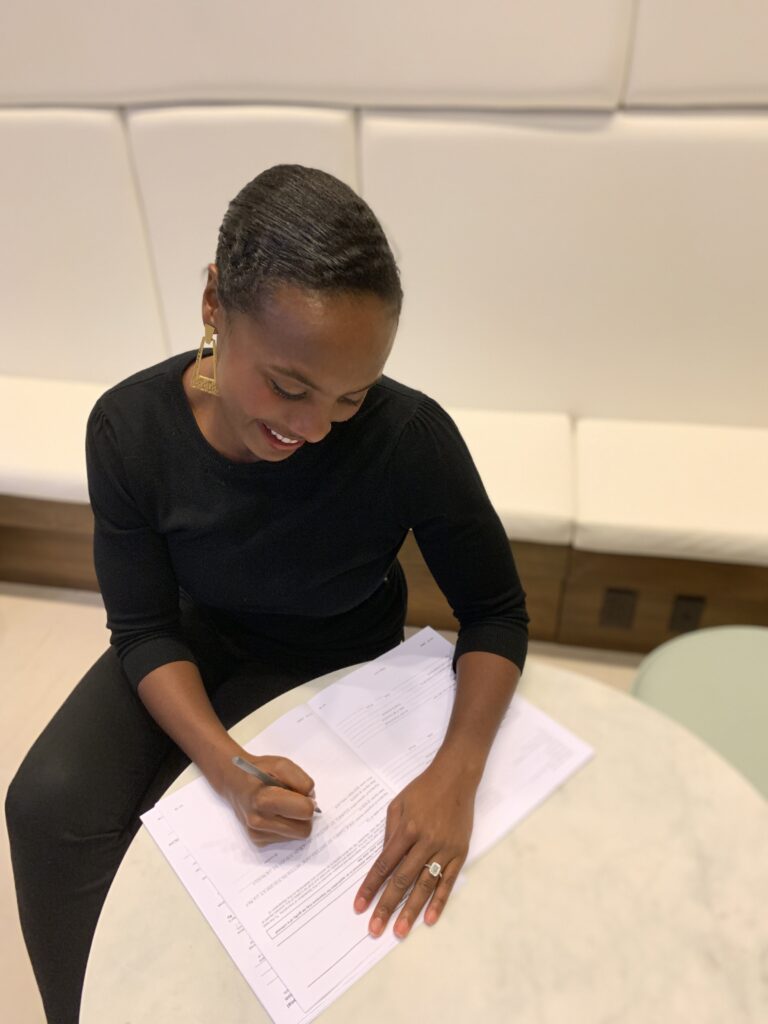 5. Signing our 5th commercial lease to open a GRIT KO Boxing Studio
SIGNED, SEALED, DELIVERED 🖊
I'd love to say that the commitment gets easier over the years, but I gotta be honest….we started @gritbybrit 5 years ago, this is the 5th commercial lease I've signed and I still get the butterflies of excitement (and fear) exactly as I did opening our first studio. It's doesn't get easier. But, I'm COMMITTED – emotionally, physically and financially!

God is so good. When we started this community, our only goal was to SURVIVE! AKA "not go out of business" – but the vision we have for ourselves in so much smaller than what God has planned for us. God wants us to THRIVE, not just survive! Never did I ever imagine that we would open 5 studios in 5 years. And let me tell you what, our success is not a result of sheer talent, skill or money. On the contrary, it's the result of 2 things:
The passion, enthusiasm and commitment of the GRITFAM & DREAMTEAM 💕
The grace of God 🙌🏾 GRIT FITNESS is so much more than a boutique fitness concept, we are a MINISTRY, on a mission to empower women to accept themselves for who they are, fight like hell to become all that they have been called to be, and be a light in the world of compassion and community.
Whatever you are going through, know that the best is always yet to come. And if you feel fear…DO IT ANYWAY! You got this and you're more than a conqueror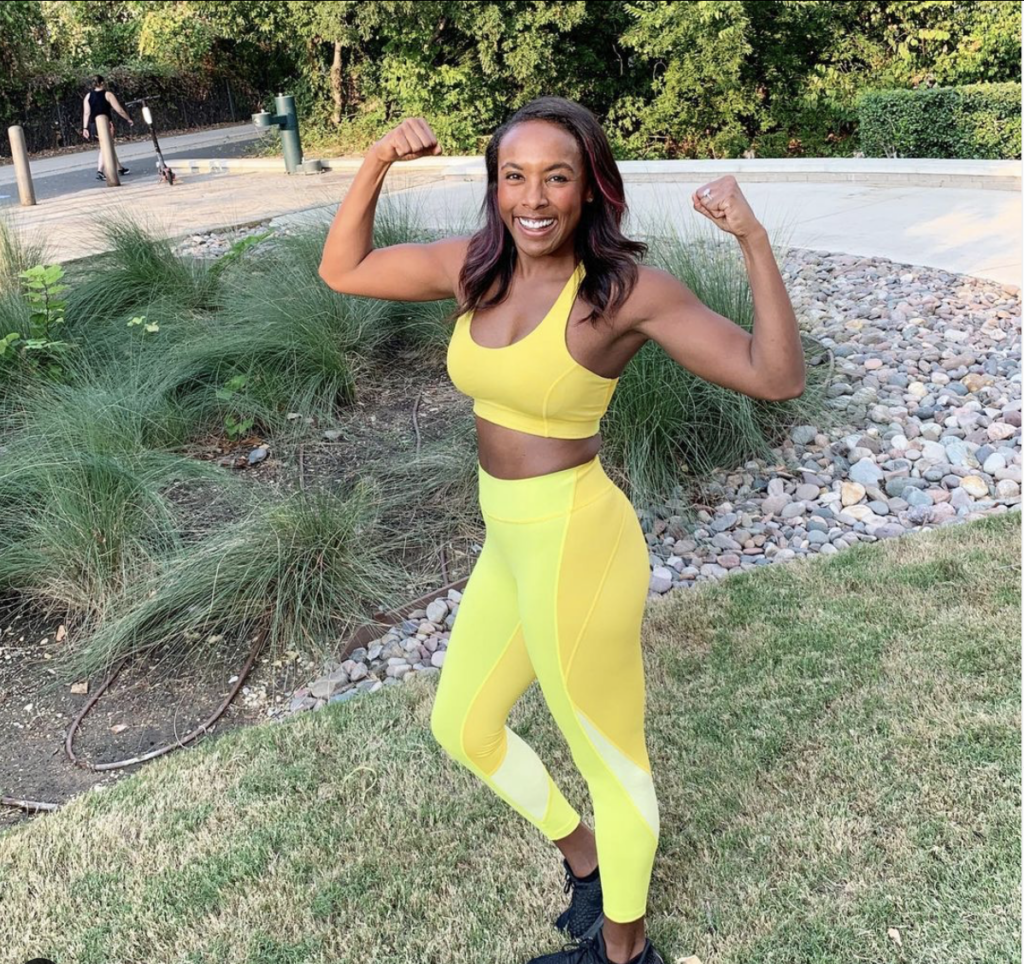 6. Being Selected as an Outdoor Voices Brand Ambassador
BIG NEWZ: I'm a part of the OV Family🤩 Thank you @oudoorvoices for naming me an official "Doer" I'm so honored and excited to represent the OV brand along with the #GRITFAM @gritbybritand help women all over the world get stronger, more confident and in greater community!  I had a blast leading community events and being a role model for a fun, active, healthy lifestyle.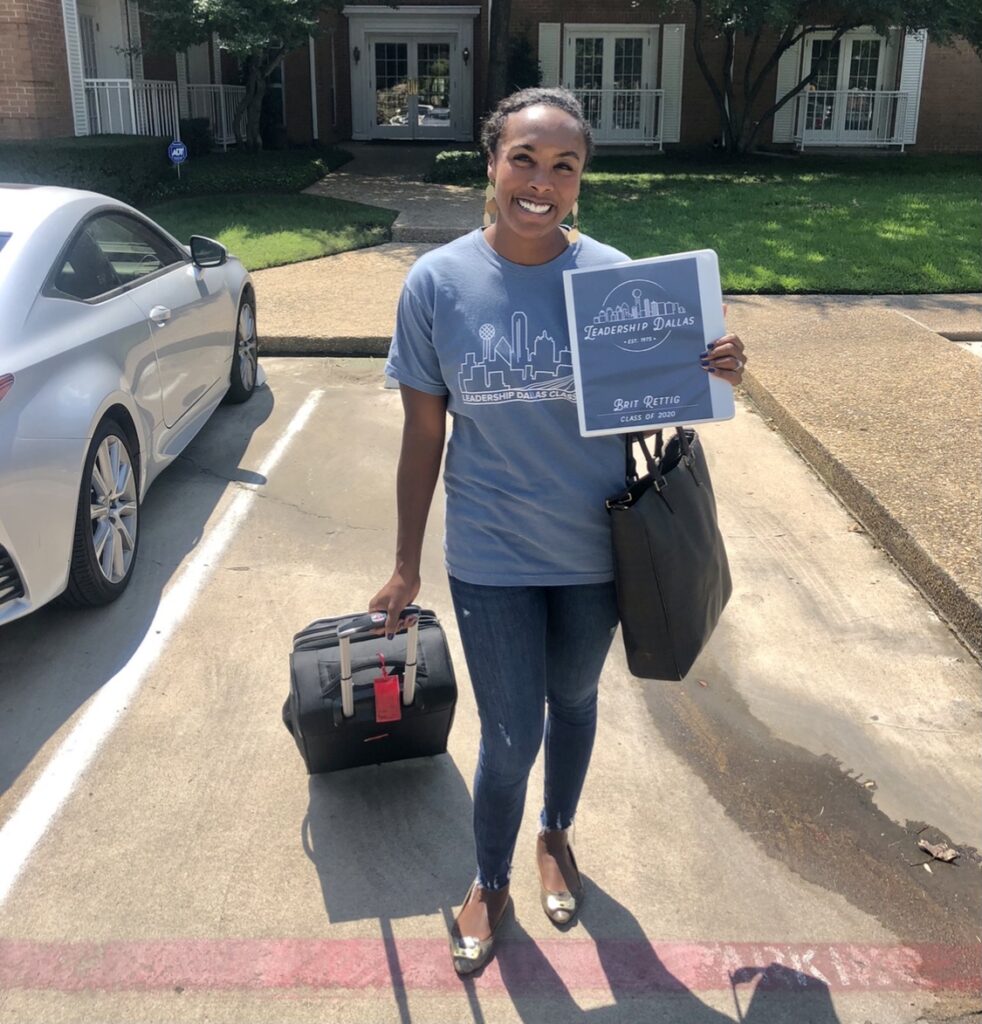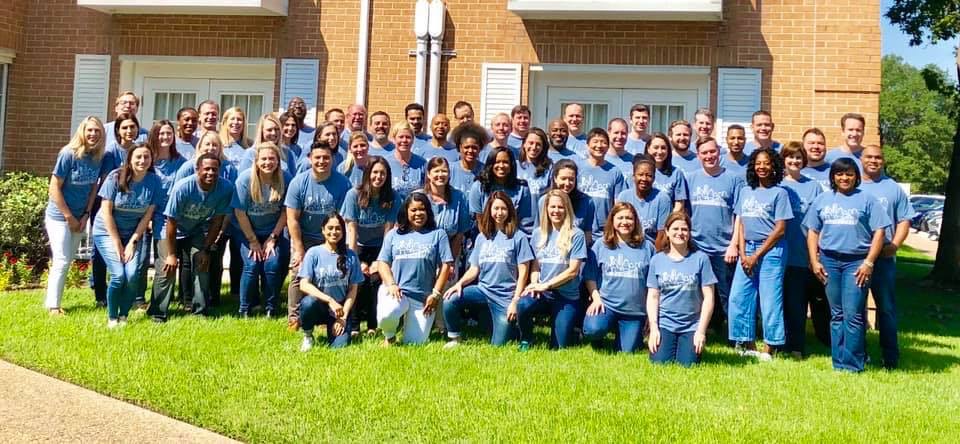 7. Getting accepted into the Leadership Dallas Class of 2020
It such an honor for the Dallas Reginal Chamber to select me into the Leadership Dallas class of 2020! During the orientation retreat, I spent 2 days tucked away with the smartest, kindest, most thoughtful business and civic leaders in Dallas to strategize, plan service projects and push ourselves to expand our leadership capacity. This was only the beginning of our year-long journey and I'm excited about the friendships, challenges and opportunities that I developed! The learning curve never ends and I'm ready to do whatever it takes to be the best leader for the #GRITFAM@gritbybrit and for the Dallas community!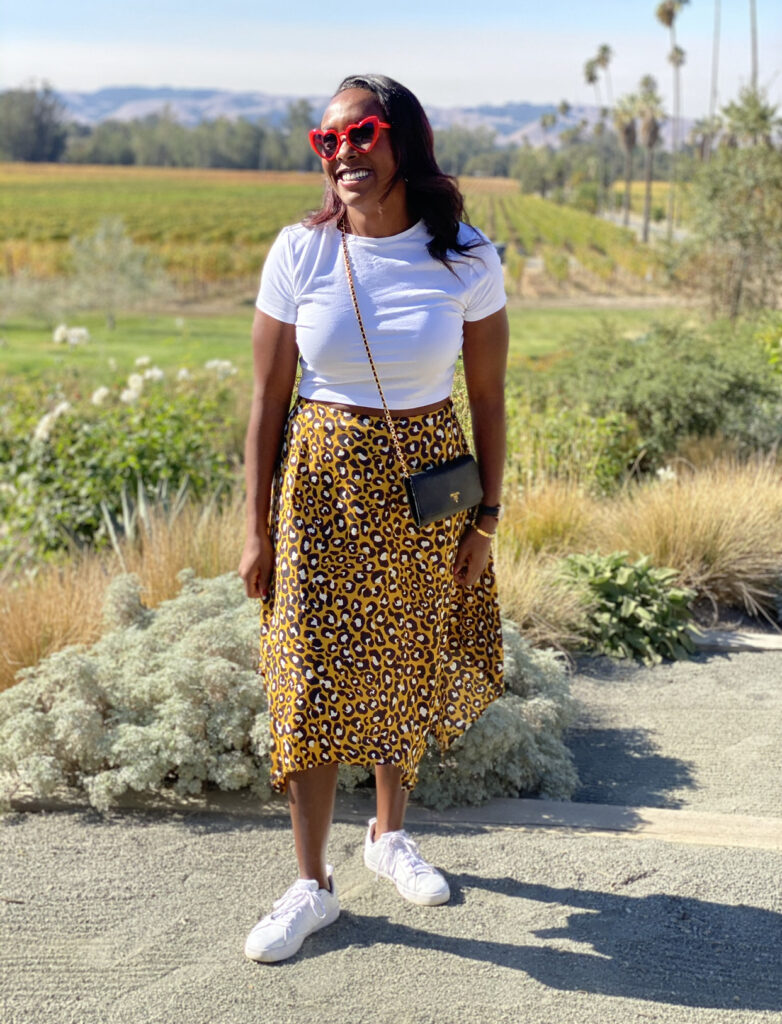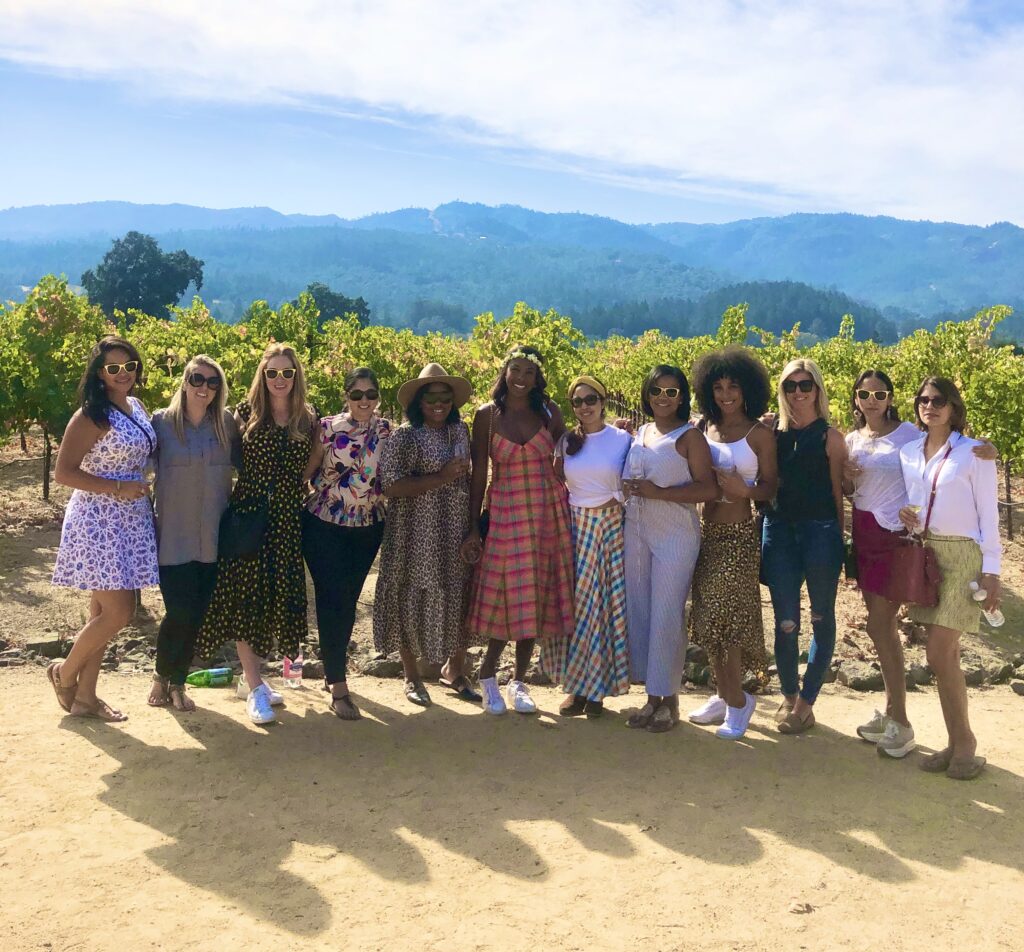 8. Bachelorette Party in Napa in October
I was on cloud "wine" after the most amazing bachelorette weekend in Napa 🍷 🍇💕 Grateful for girlfriends who flew in from around the country to spend some quality time with me before my big day 😇 So blessed and grateful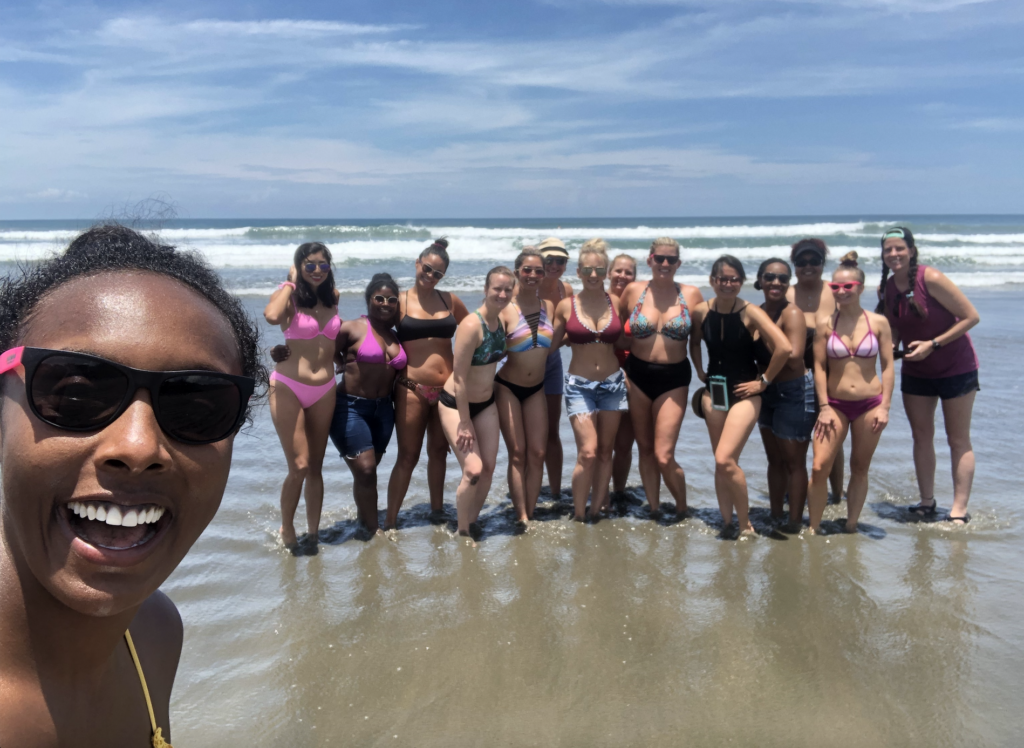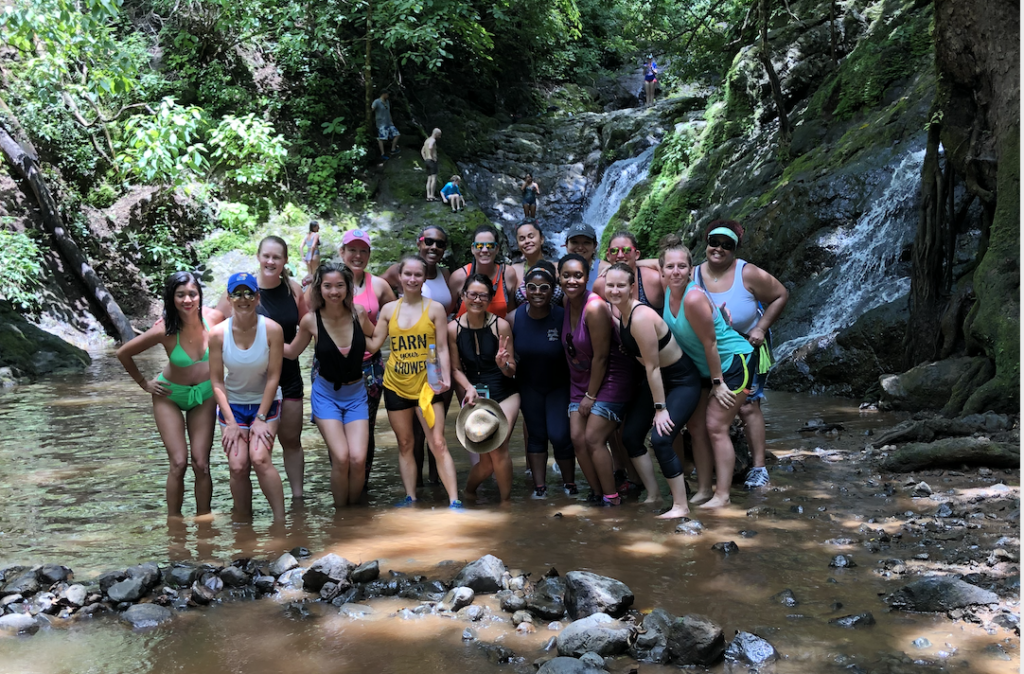 9. Hosting 3 fitness and wellness retreats,  including our first retreat to Costa Rica 
In 2019 we traveled to Cabo San Lucas,  Lake Texoma and Costa Rica for retreats.  I'm so grateful for the PRIVILEGE to do this work. A wise mentor one told me, "the only way to be a successful entrepreneur is to truly enjoy the grind" and now understand what she meant. Words can't express the experience of getting to pour sweat, heart and tears into 19 strong women on our 5th fitness/yoga retreat and most importantly, getting to play a small role in helping these ladies become all that God has called them to be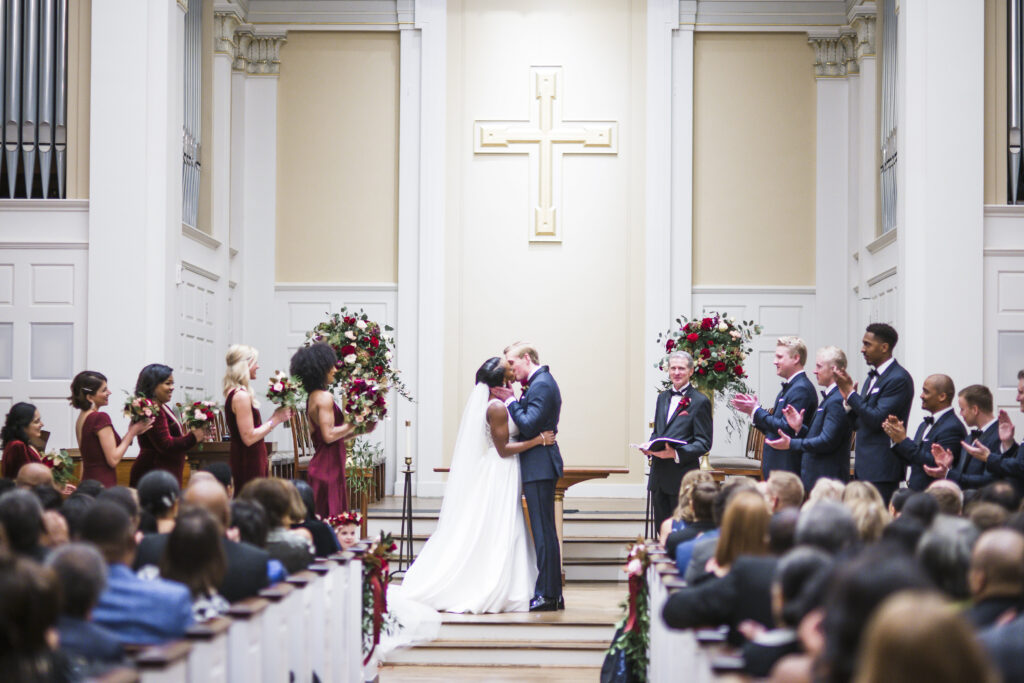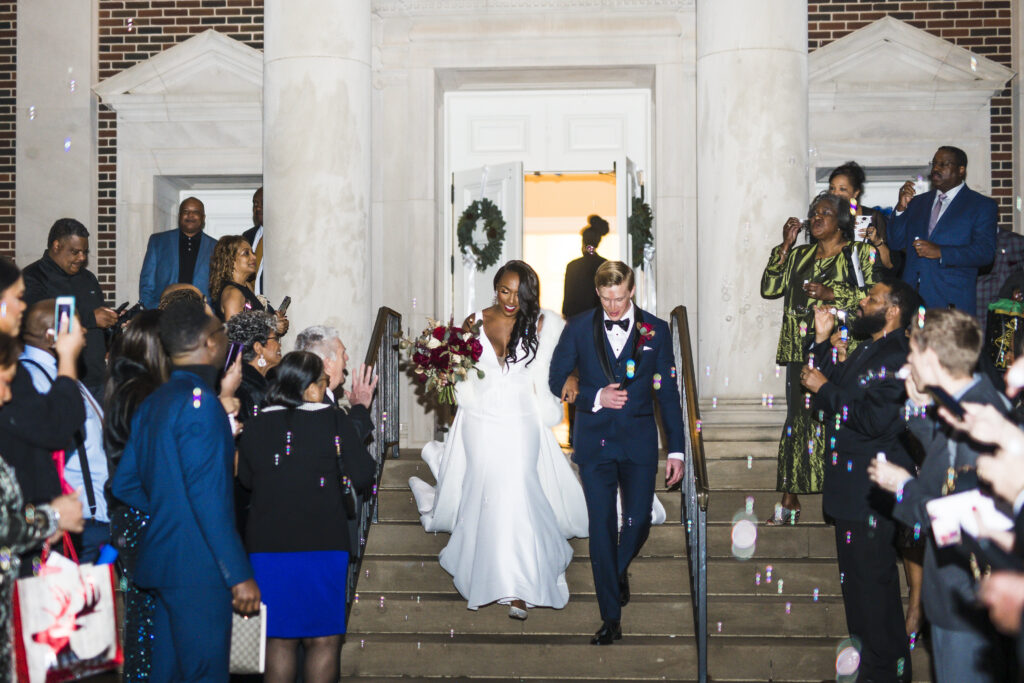 10. Wedding of My Dreams 
MARRIED ❤️ 12.28.19 "Two are better than one…If either of them falls down, one can help the other up" – Ecclesiastics 4:9-10.  This video captures it all 🙂 Thanks to our awesome videographer, Heacox Creative Co and photographer Pharris Photos