Hey friends!  I hope your day is going well. I can't believe it's already November – this year is flying by.  However, I love the fall and I love this month because of its gratitude focus.  I'm a big advocate of performing acts of gratitude because…
Grateful people are less resentful, more optimistic and healthier than their ungrateful counterparts
We have a couple of fun events going on at my fitness studio this month to help us focus on being grateful.  For starters, this Saturday at 12:30pm we're hosting a Thanksgiving Potluck Party complete with food tasting, bottomless mimosas and Fabeltics swag bags.  As a Fabletics Master Trainer, I get the awesome privilege of hosting official Fabletics events in Dallas.  If you live in Dallas, come join the party!  You can join for free as long as you bring a dish to share, otherwise the entry fee is $10. Check out our Facebook Event Page for details!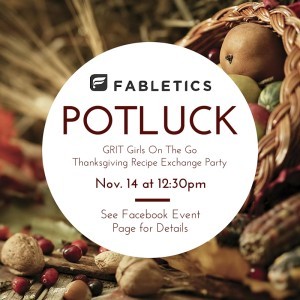 Also, our November Challenge is all about Gratitude.  This month, members of our #gritfam have to complete 10 classes and post 10 contributions to our gratitude board.  In doing so, they earn the newest GRIT tank top.  Pretty cool huh?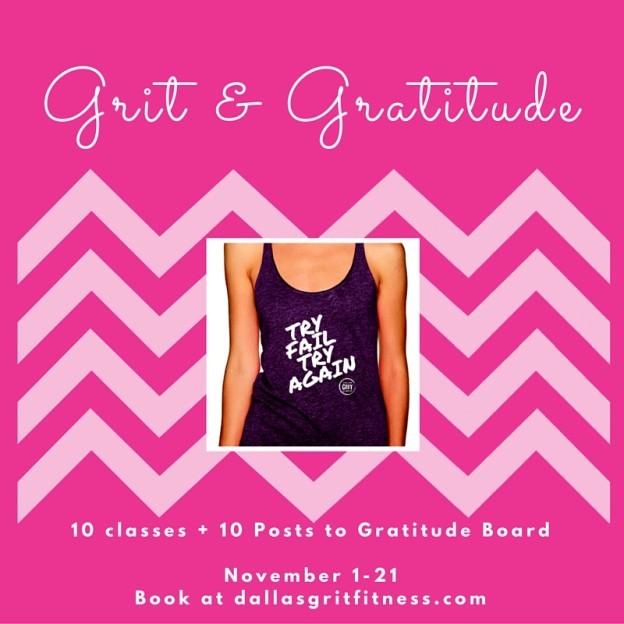 Check out all of the gratitude posts that we've accumulated so far!  Just reading all of the things that people are grateful for instantly boosts my mode and makes me appreciate life.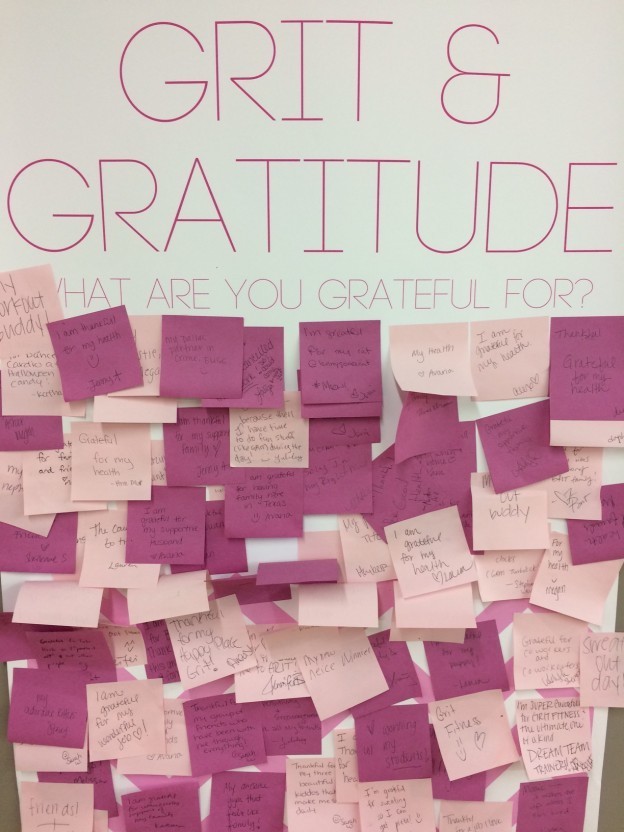 I hope that you also take on an attitude of gratitude this month – it's great for the mind, body and soul.  xoxo, Brit
How do you practice gratitude?