Hey hey friends! I'm SO THRILLED to share a construction progress update today because SO MUCH has been accomplished in so little time.
So, this week all of the former walls in the facility were demolished leaving this huge open space…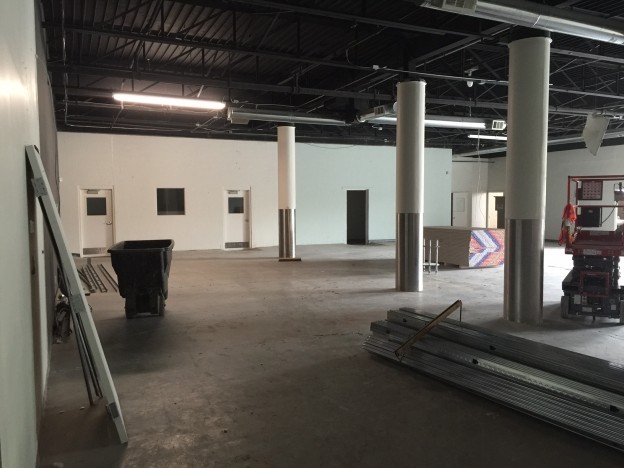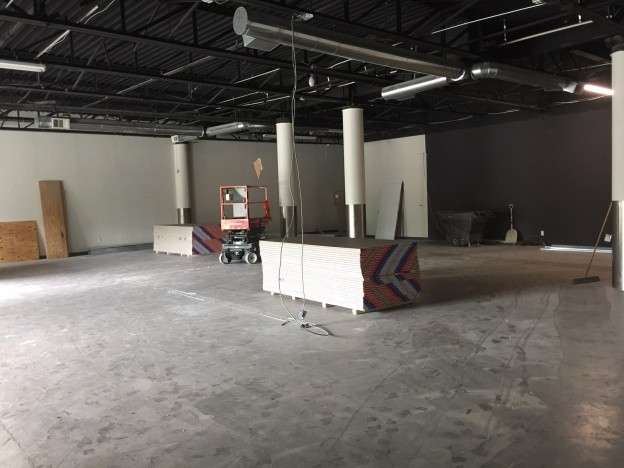 and by the end of the week, the new wall frames and sheet rock were constructed – YAY!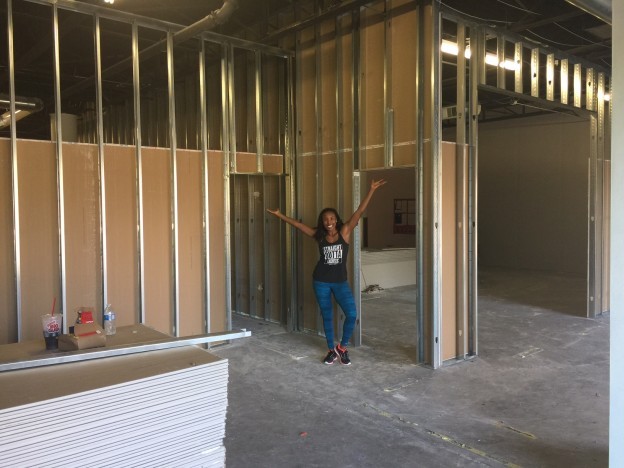 This is a major milestone because the new GRIT FITNESS flagship studio will have 2 studios under 1 roof: 1 group fitness studio + 1 indoor cycling studio. (It's also just super cool to actually see the future floor plan in real life – not just on construction drawings).
I'm big believer that variety is the spice of life and the key to an effective fitness regimen, so I'm super keen on providing continuous variety to my clients AKA the #GRITFAM. Offering cycling classes in additional to our 7 original group fitness classes is a phenomenal sweaty combo!
Furthermore, we made more great progress on the locker room. Last week the locker room looked like this (NO plumbing)…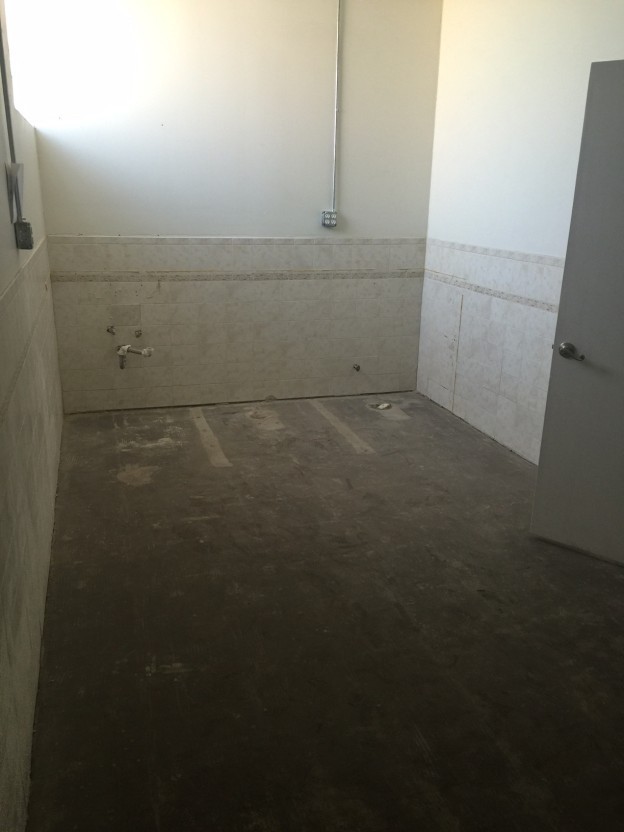 This week the trenching for plumbing got underway and we are on track to install showers!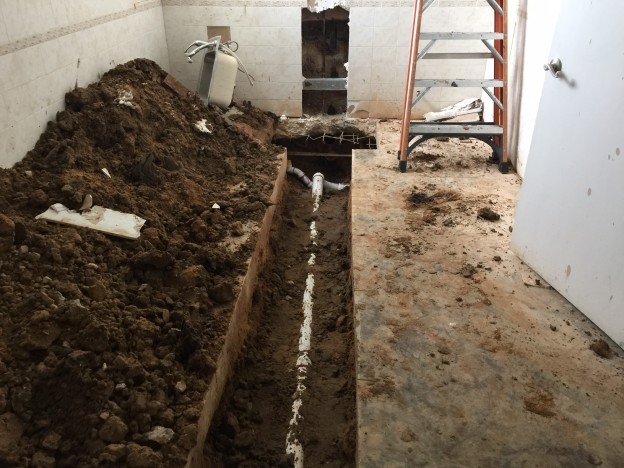 We still have lots of work to do (e.g. flooring, lighting, sound, decor) but the BIG construction efforts are well underway and almost done. Summer will be here before we know it and I can't wait to offer more of our fun, fierce fabulous fitness classes to the Dallas community.
It's not too late to back our campaign and help make this vision come to life. We can't do it without you! Thank you so much for the contributions, kind emails and words of encouragement so far. You are loved and appreciated. #thebestisyettocome
xoxo, Brit